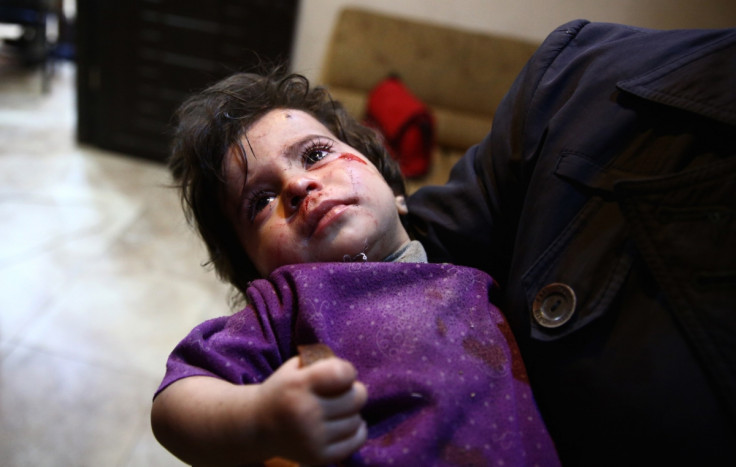 The head of Syrian opposition party National Coalition has pleaded to the international community to prevent a situation similar to the 1994 Rwandan genocide. Khaled Khoja made the comment while he was in New York for the 70th session of the United Nations Assembly on 28 September.
He warned that the situation in war-torn Syria is "an extermination", as latest estimates suggest that more than 240,000 people have been killed in the four-year-long conflict, mainly by bomb attacks, and over 4 million people have fled the country seeking asylum.
"What is happening in Syria is an extermination," Khaled Khoja was quoted by AFP as saying during a news conference. "Two-thirds of civilian deaths are now caused by Assad's aerial bombardment and 95% of everyone killed by Assad's air strikes are civilians. It does not need to be this way. There is still time to avoid another Rwanda."
Khoja also urged to impose a no-fly zone in Syria to protect civilians from air strikes, arguing that the fly ban represents hope "to millions of Syrians. The international community should listen."
The Syrian civil war has pitted President Bashar al-Assad supporters against rebels, causing the deaths of hundreds of thousands of civilians. In March, the UN warned that Syrians have become the largest refugee population after Palestinians.
The Rwanda genocide

Tensions between Hutu and Tutsi ethnic groups started with the Belgian colonisation in 1922. The colonisers supported the Tutsi political power and exacerbated ethnic differences between Hutu and Tutsi by introducing the compulsory use of identity cards.

After a Hutu revolution led to the 1962 declaration of independence and the establishment of the Rwanda republic, led by the MDR-Parmehutu, the country was rocked by sporadic violence between the Hutu government and Tutsi rebels.

In 1990 the Rwanda Patriotic Front (RPF), formed by Tutsi refugees who had fled along with their families to Uganda due to ethnic violence in the previous years, invaded Rwanda, starting the Rwanda civil war. The conflict lasted until 1994, when the genocide against the Tutsi was sparked after suspicions spread that the Tutsi had carried out an attack against the then Hutu president Juvénal Habyarimana, who died together with Burundi's President Cyprien Ntaryamira in a plane crash on 6 April 1994.

Tutsi and moderate Hutu (who refused to take part in the killings of the Tutsi) were systematically executed by the Hutu majority before the eyes of the international community. It is estimated that between 800,000 and 1 million people, including women and children, were killed in the three months from 6 April to 15 July 1994.