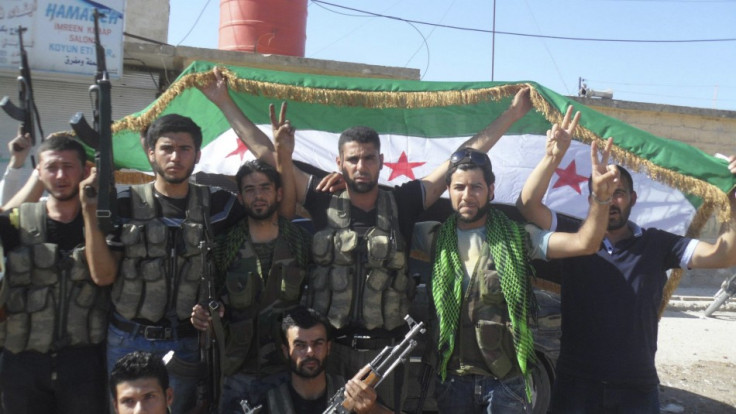 The opposition Syrian National Council (SNC) has made a U-turn on earlier claims that it would support a transitional government involving figures in the current regime if Assad resigned.
Abdelbasset Sida, leader of the SNC, denied a statement by another leading figure of the movement, George Sabra, that they would agree to "the departure of Assad and the transfer of his powers to a regime figure, who would lead a transitional period like Yemen".
Sida said the reports were inaccurate and the statement misconstrued.
The backtacking came as the rebel Free Syrian Army claimed Syrian forces have moved chemical weapons to border areas.
The Syria regime's arsenal includes nerve agents, mustard gas, missile systems and a variety of advanced conventional arms, including anti-tank rockets and late-model portable anti-aircraft missiles.
Damascus has sought to reassure international leaders that it would not use its chemical and biological weapons against its own citizens.
Syrian authorities arrested a person in connection with the Damascus bomb attack that killed three senior members of Assad's inner circle.
The suspect worked at the security headquarters in Damascus where the explosion occurred.
"The agent who committed the explosion against the Syria Supreme National Security Council building was arrested," MP Mohammar Zahir Ghanoum said.
"The arrested individual is a staff member of that same building but I cannot give further details. Probably in the near future this person's confession will be broadcast."
The bomb is believed to have been triggered by one of the bodyguards detailed to protect the ministers and officials. The Syrian regime denied initial claims by the Free Syrian Army that the blast was caused by a suicide bomber.
In other developments, a prison break in Syria's second city of Aleppo caused eight casualties during the night, according to the SNC.
Security forces "opened fire with bullets and teargas on the detainees at Aleppo central prison in response to a peaceful sit-in organised by prisoners because of the great injustice of which they are victims", the SNC said.