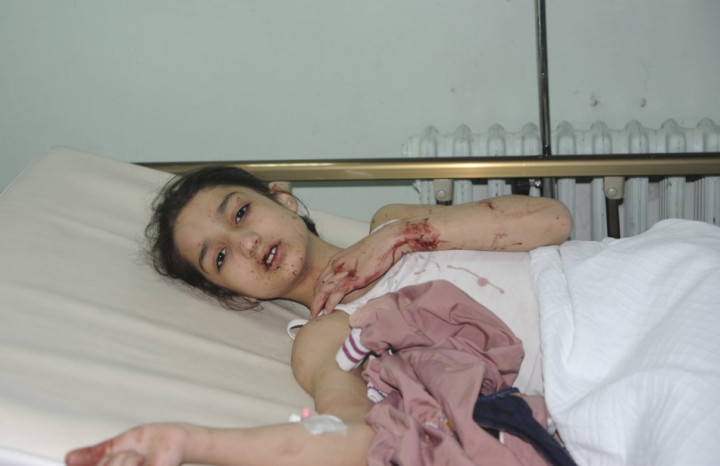 The four-day truce in Syria proposed by the UN special envoy Lakhdar Brahimi is failing, and clashes have been reported across the country.
Both President Bashar al-Assad's troops and the rebels have failed to comply with the ceasefire, which was intended to honour the Islamic holiday of Eid al-Adha.
A report from the Syrian Observatory for Human Rights suggests that nearly 150 people lost their lives across Syria on the first day of the truce. The casualties included rebels, troops and civilians.
Skirmishes also took place in major cities including Damascus and Aleppo on the second day of the truce. Neighbourhoods in both cities have been bombarded by Assad's troops, who have failed to adhere to any peace plan.
"The army began firing mortars at 7am. I have counted 15 explosions in one hour and we already have two civilians killed. I can't see any difference from before the truce and now," Mohammed Doumany from the Douma suburb near the capital told Reuters.
Although the first part of the day was relatively calm, both sides eventually embarked on the kind of bloodshed that has tainted Syria for 18 months.
Each side blamed the other for not laying down their weapons.
In the state media, the Syrian army conceded that ceasefire violations had taken place as "terrorists" had attacked Syrian troops.
"Armed terrorist groups attacked military positions, thereby clearly violating the halt to military operations agreed by the army command. Our valiant armed forces are responding to these violations and pursuing these groups," the Syrian army said.
A large bomb exploded in the capital, killing five people and wounding scores of others. The Assad regime blamed the explosion on the rebels.
Worried world leaders had hoped that the proposed ceasefire might pave the way for a resolution to the Syrian conflict, but such an outcome now seems impossible.