The decision by Vladimir Putin to withdraw troops from Syria was due to a reluctance by Russia to get bogged down in a protracted campaign.
While Russia will continue air strikes, and maintain some personnel in Syria, the announcement by Putin came as a surprise as the first group of aircraft was pictured leaving the Hmeimim airbase on Tuesday (15 March)
The newspaper Vedemosti reported that the Kremlin did not want to take the risk of mission creep and get involved in a repeat of campaigns such as those in Vietnam or, more recently, in Afghanistan.
It said Moscow would remove about half of the 60 Russian aircraft and helicopters from Syria although there were no plans for the immediate withdrawal of Russia's S-400 anti-aircraft missile system.
Political analyst Andrei Kortunov told the newspaper that the Russian withdrawal will disappoint those who thought that Moscow was responsible for preserving Assad's regime.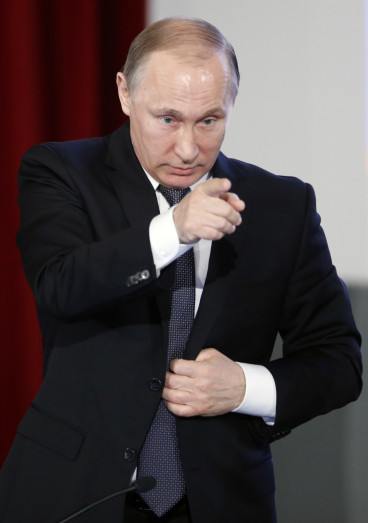 "While the official position is that troops were withdrawn with the agreement of Bashar al Assad, another version can't be ruled out, namely that Assad was too stubborn and that some of his statements had put the Geneva process into question."
Meanwhile, highly-placed Russian defence ministry officials told the daily newspaper Kommersant that the decision seemed sudden, it had been in the pipeline for a while and had been discussed several times within the Russian defence ministry.
Unclear aims
Yury Barmin from the Russian Council on International Affairs told Vedemosti that the withdrawal was linked with the start in Geneva of the second round of peace negotiations.
He said a preliminary decision would have been taken by Russia together with the US and Saudi Arabia and that: "one of the conditions would have been starting withdrawing Russian troops from Syria", adding that: "Moscow was promised something in return, but it is a risky move".
Meanwhile, the geopolitical analysis website Stratfor said that it was not yet clear how Moscow would benefit from the withdrawal nor what Russia's goals were. It pointed out that the drawdown could be a sign of a breakthrough in negotiations in Geneva and there could be the chance of a "grand bargain" between Russia and foreign powers.
"Of course, it could be that Putin is greatly exaggerating the significance of the drawdown, which may not significantly alter Russian actions in Syria.
"Though it is highly unlikely, the Russians may even be pulling out in defeat, having realised they cannot achieve their hoped-for grand bargain in Syria after all," the website said.