The US has urged the Syrian government to commit to a political transition ahead of fresh peace talks, a day after the country's foreign minister said talk of removing President Bashar al-Assad would be a "red line" in the negotiations.
Speaking at a joint press conference in Paris, US Secretary of State John Kerry accused Walid Muallem of "clearly trying to disrupt the [peace] process" by taking Assad's future off the negotiating table.
The warring parties in the Syrian civil war are convening in Geneva on 14 March for a new round of UN-mediated "proximity talks", which involve diplomats shuttling back and forth between the rival delegations in separate rooms.
The talks are aimed at building on the cessation of hostilities implemented in Syria in February, which Kerry said had led to a 90% drop in violence.
The truce does not apply to combat operations against jihadist groups such as Islamic State (Isis) and the al-Nusra Front.
More than 250,000 people have been killed in Syria since fighting broke out between regime forces and rebels in March 2011.
Political transition
"We will not talk to anyone who talks about the position of the presidency. Bashar is a red line; the property of the Syrian people," Muallem was reported as saying by the Guardian newspaper on 12 March.
"I advice them that if this is [the opposition's] thinking, they shouldn't come to the talks. They must abandon these delusions."
He added that the government delegation would not stay for more than 24 hours in Geneva if the opposition does not show up.
Earlier, UN envoy Staffan de Mistura said the peace talks would pave the way for elections to be held in 18 months and for a new Syrian government to be voted into power.
But Muallem said De Mistura had "no right" to discuss Assad's political future.
"Neither he nor anyone else, whoever they may be, has the right to discuss presidential elections. This right is exclusively for the Syrian people," he was quoted as saying by AFP.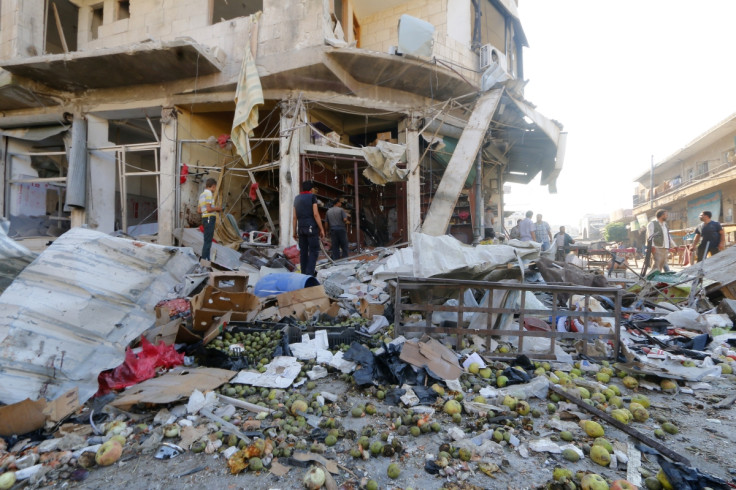 Kerry reiterated that removing Assad from power was the only way to secure lasting peace in Syria.
"The fact is that his strongest sponsors, Iran and Russia, have both adopted at the United Nations... and in the Vienna communiques and the Munich meetings an approach which dictates that there must be a political transition and that we must move towards a presidential election at some point in time," he stated at a press conference in Paris.
"If the regime and its backers think they can test the boundaries, diminish compliance in certain areas, or act in ways that call into question their commitment to the cessation... they are deeply mistaken."
The secretary of state added that the US-led coalition had pushed IS (Daesh) out of 20% of the territory it held in Syria and that 600 IS fighters had been killed in the past three weeks.