Since the uprising against President Bashar al-Assad began in 2011, more than 4.2 million people have fled Syria, mostly to neighbouring countries such as Turkey, Lebanon and Jordan. At the Al Zaatari refugee camp in Jordan, between 50 and 80 Syrian children have been born each week since its establishment in 2012. On 14 March, the camp celebrated the birth of 5,000 babies here with no maternal deaths recorded.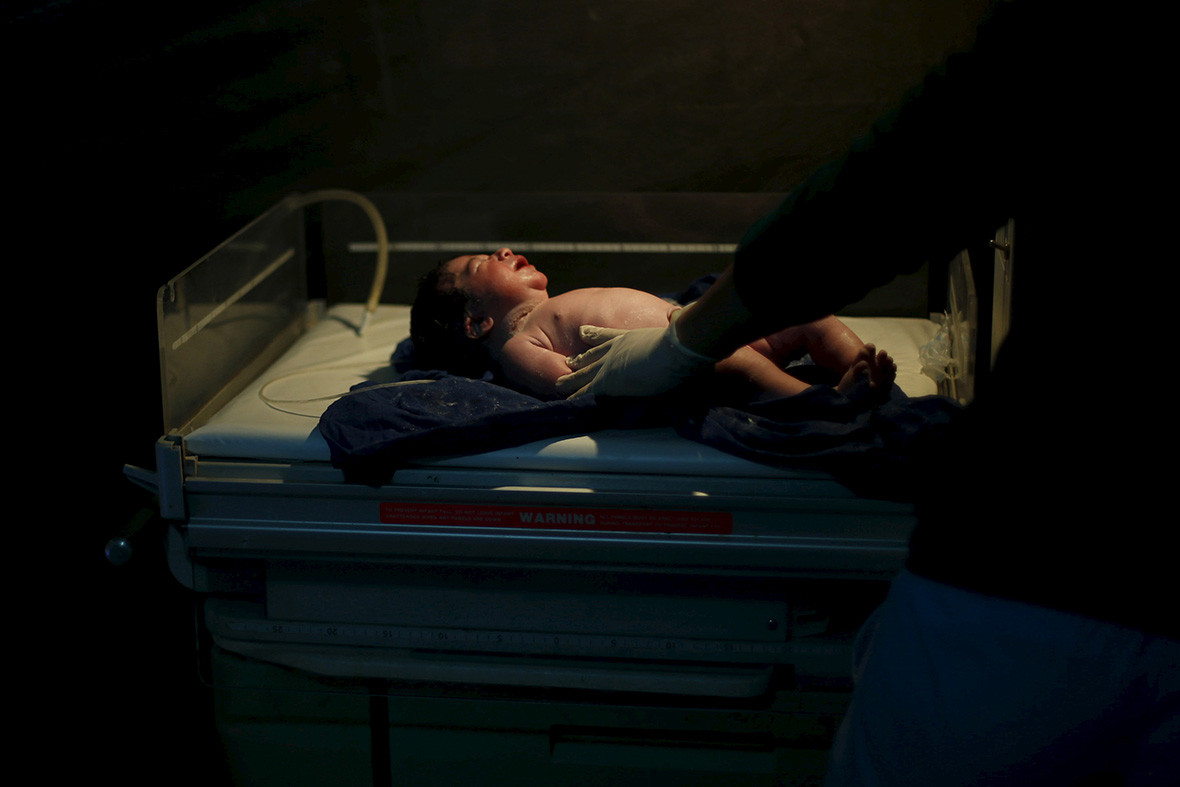 The camp in Mafraq, near the Syrian border, has grown tremendously over the past five years. Sturdy huts have replaced the tents which once housed thousands of people; dusty tracks have been paved, acquiring names. The camp has two maternity facilities: the Moroccan field hospital, which has 60 beds, an operating room and a staff of 118 people; and a UN-supported facility with 24 beds, staffed by 39 Jordanian paediatricians, gynaecologists, nurses and midwives. A new generation has been born in the camp to parents who fear that their children will never see home.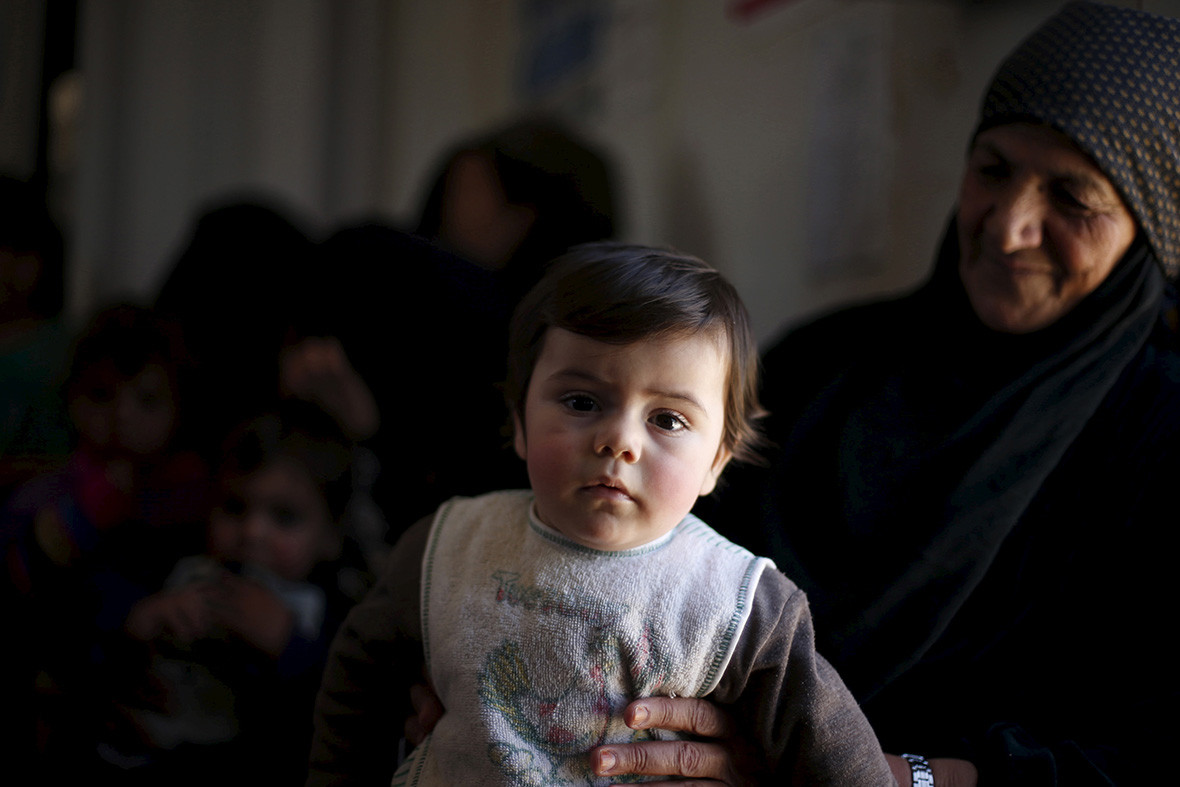 Al Hariri, who fled from Deraa, a city in south-western Syria four years ago, witnessed Zaatari as it expanded to a settlement of 85,000 refugees, becoming by population Jordan's fourth largest "city". Children play between their makeshift homes, schools have opened and doctors attend to all.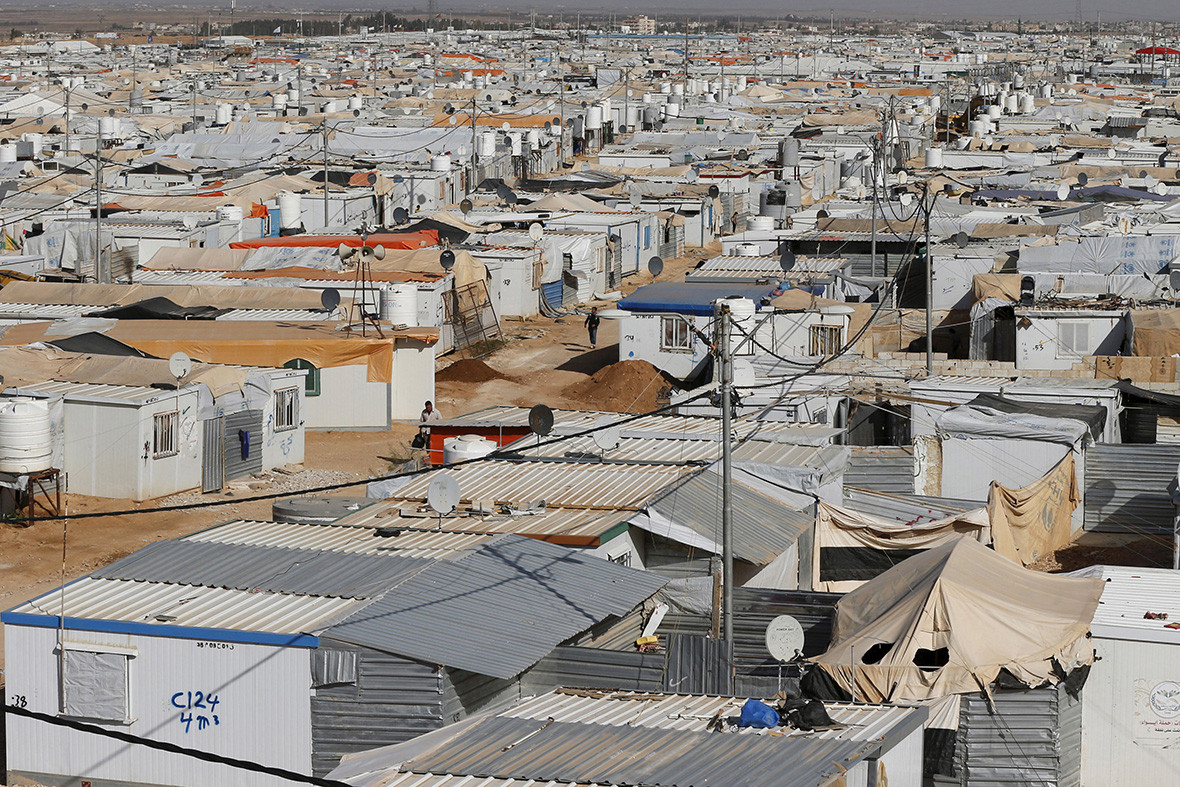 Hudhayfah Al Hariri, 26, had planned to marry in his home town, but as shelling mounted he was forced to flee. Because of this, he held his wedding at the Al Zaatari refugee camp in 2012. Hariri and his wife Hanan were one of the first of many weddings to be held in the desert camp 15kms from Jordan's border with Syria. A photograph of their wedding day shows Hariri and his young wife sitting on plastic chairs before a festive tapestry, he staring fixedly at the camera, while she glances away.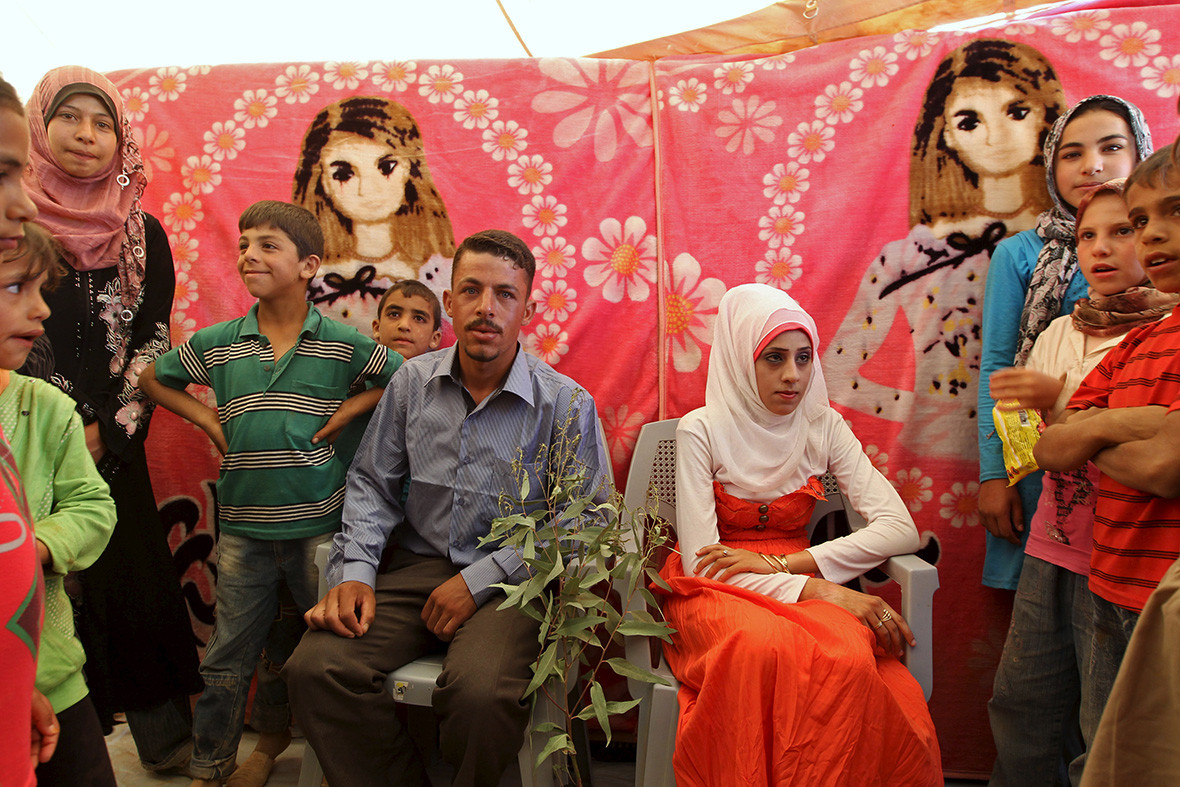 He worries that his children – Retaj, aged two, and Yaman, eight months old – might lose any link to home and family left behind. "My dream is to go back to Syria, and raise my children there, to live in the land of our grandfathers, for my children to live in the land of goodness, my grandfathers' home. It would be different, to raise my children there," he said. "This isn't our country, our home is Syria. When they're older I'll tell them, but I hope that they'll grow up in Syria."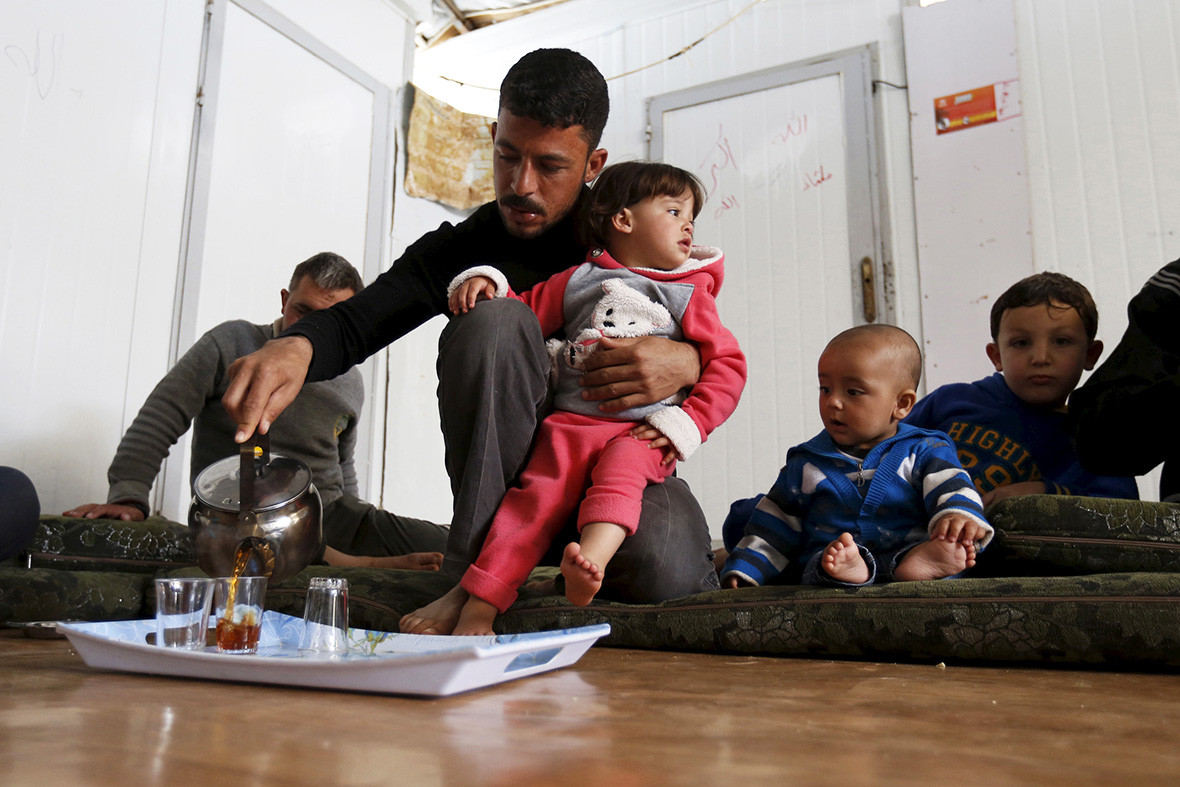 Um Ahmad, 26, who fled from Homs three years ago after her home was destroyed by shelling, is now pregnant with her fourth child, it will be the second time she gives birth in the camp. Um explained she is saddened that her children, having spent their early years in Syria, now only have fading memories of their home.
"When we first came here they would keep asking me, when will we go back? But now they've forgotten, they're busy with playing and school, they don't think about it anymore. If we're here for two more years we might all forget Syria."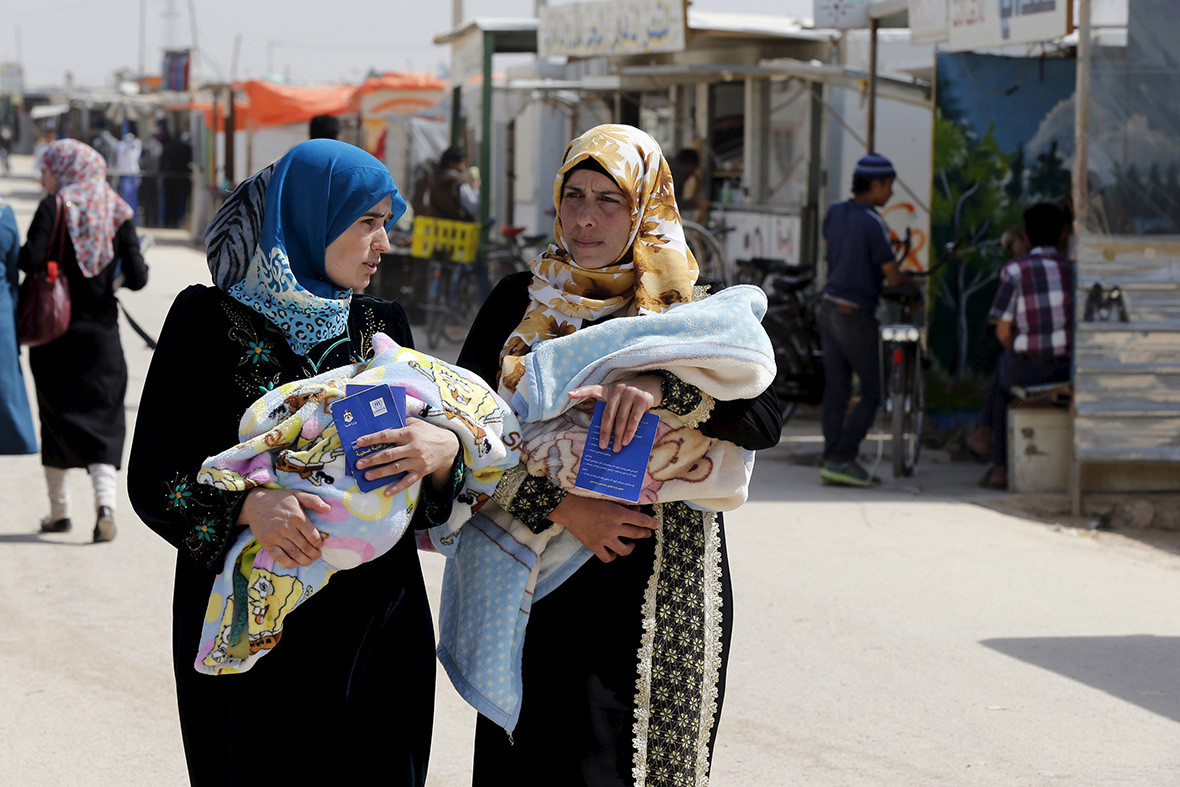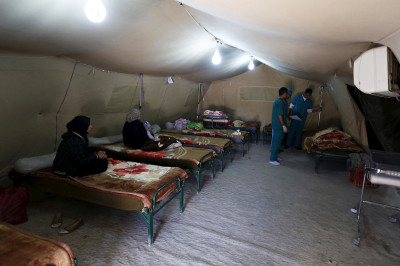 On 7 March, a baby girl called Siwar was born in a dimly lit operating room in the Moroccan field hospital. Doctors delivered her by c-section in a tent sterilised to become fit for operations. Her mother, Um Rimas, 22, said her greatest sorrow was that her parents had not met their grandchildren.
"It's difficult here. When you're in your country, surrounded by your family, you feel different. I have no one in the camp," she said, her voice faint after the delivery of a second child whose place of birth, but not her home, will be Zaatari.