Syria: 'War crime' inquiry to probe if French among political victims of Assad regime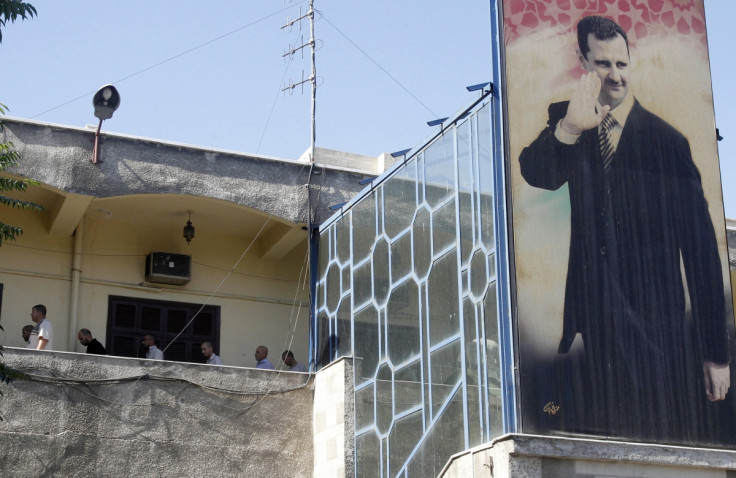 French authorities have launched a preliminary probe into Syrian President Bashar al-Assad's regime for alleged "war crimes". France's office specialised in fighting against crimes against humanity, genocide and war crimes (OCLCHGCG) is trying to find if a French national or a Franco-Syrian are among the victims of alleged political murders in Syria.
To launch a full inquiry, they need to pinpoint the French nationality of at least one of the victims. This would give French courts jurisdiction over the victims − and the go-ahead to prosecute members of the Syrian regime, according to Europe 1.
The Paris Public Prosecutor opened the inquiry, which concerns abuses committed in Syria between 2011 and 2013, on 15 September after the French Ministry of Foreign Affairs called for a probe, a source close to the case told AFP.
'Responsibility to act against impunity of assassins'
Minister of Foreign Affairs Laurent Fabius said that when "faced with these crimes that offend the human conscience, this bureaucracy of horror, faced with this denial of the values of humanity, it is our responsibility to act against the impunity of the assassins".
The announcement comes as Syria has taken centre-stage at the United Nations (UN) General Assembly, to which French President Francois Hollande commented that "we cannot work together with victim and the executioner," thus excluding al-Assad from a political solution to the conflict.
The US President Barack Obama insisted removing al-Assad was essential in defeating ISIS, while Russia announced its parliament gave President Vladimir Putin permission on Wednesday 30 September to use its airforce in Syria.
Inquiry based on 11,000 photos of murders
The inquiry is based especially on the evidence of a former forensic photographer of the Syrian military police, known by his codename "César" who fled Syria in July 2013, bringing with him 55,000 appalling photographs of tortured bodies − representing around 11,000 people killed in custody.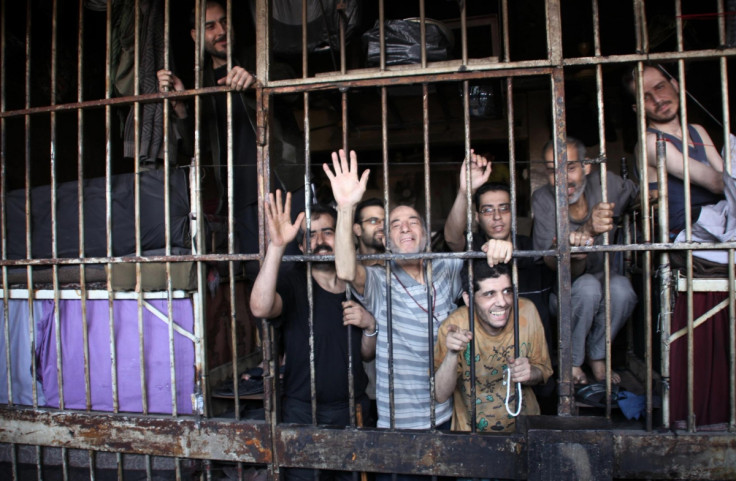 Initially in charge of taking photographs of crimes or accidents, César was then assigned to more morbid duties in the wake of the Syrian uprising in March 2011. He was asked to take pictures of "opponents" who were tortured to death or executed in the jails of the regime.
César claimed to have received up to 50 bodies to photograph a day at the military hospitals where he was assigned, each of them requiring 15-30 minutes of work to take enough shots to constitute a death record. All 55 000 photos were allegedly taken in only two locations − the Mezzeh and Teshrin hospitals in Damascus.
According to the report, the photographic work had two purposes: to provide evidence to allow the authorities to issue a death certificate to families looking for a relative who had disappeared, and to allow executioners to confirm to their superiors that they had completed their deadly work.
Torture and murders 'on an industrial scale'
These shots, to which Le Monde had access, have come to feed the report published in January 2014 by CNN and The Guardian, which accused the Syrian regime of torture and murder on an "industrial scale".
The news comes as the family of a Syrian soldier brought civil proceedings before a French criminal court after it claimed to have recognised a French Islamic State (Isis) convert who slit the throats of 18 captured Syrian pilots on an IS video released last year.
© Copyright IBTimes 2023. All rights reserved.