At least 56 civilians have been killed and dozens wounded in a string of heavy government bombardments on rebel-controlled territories across Syria on 4 December. More than a quarter of the dead are children.
The UK-based Syrian Observatory for Human Rights said: "Regime warplanes targeted the towns of Jisreen and Kfar Batna in the Eastern Ghouta region". The attack killed 35 people, including six children. Eastern Ghouta is a populous, rebel-held suburb of Damascus which is regularly targeted by government forces. A video posted online showed an anxious man in a street littered with debris screaming "Syrian flesh for sale!"
The anti-regime group, National Coalition said that the strikes in Jisreen were conducted by Russian warplanes. "Russian warplanes targeted a public market ... leaving 11 killed and 50 wounded", it tweeted earlier in the day.
Four children were killed as the town of Hara was hit when the regime pounded the area in the southern province of Daraa. Four civilians also died when the city of al-Sanamayn, 30 kilometres (20 miles) east of Hara was hit. Observatory director Rami Abdel Rahman could not confirm whether regime or rebel forces shelled al-Sanamayn.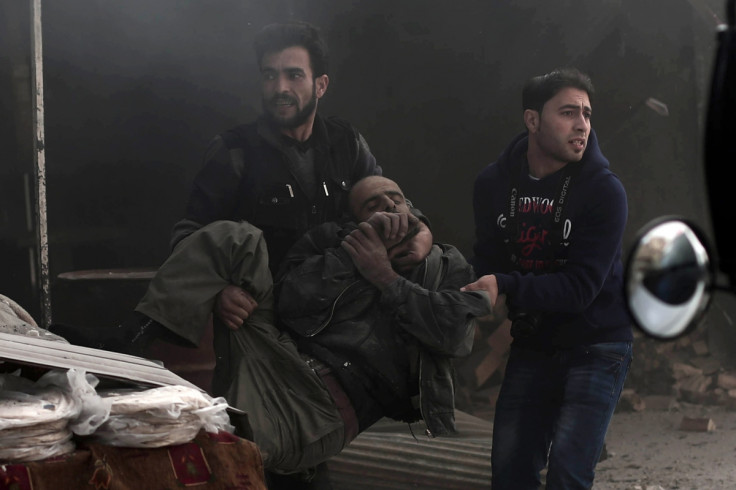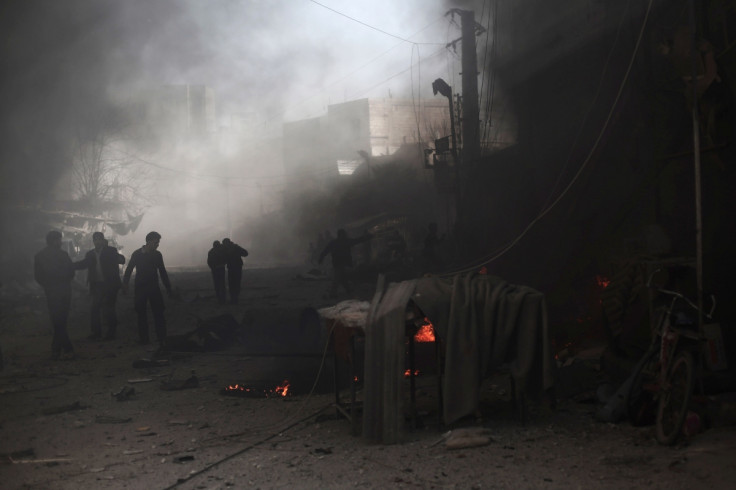 Earlier today, the Norwegian Refugee Council (NRC) halted its operations in northern Syria as the fighting between Syrian President Bashar al-Assad's forces and rebels intensified. "The main issue that forced the organization to suspend its operations is the intensified attacks and the difficult situation on the ground," NRC Middle East Regional Media Advisor, Karl Schembri said.
"External actors have intensified their military involvement while they publicly admit there is no military solution to this conflict, only political and negotiated settlements. As humanitarian actors on the ground we fear that intensified military intervention will once again undermine hopes for real peace talks. We are left with the impossible task of caring for ever more families forced to flee," NRC Secretary-General Jan Egeland said on 3 December.
Now in its fifth year, the civil war in Syria has killed more than 250,000 people, while another four million have been forced to flee the bloody violence.