A Syrian group has said on Thursday (4 August) that it is ready to exchange to the bodies of five people, who were shot down in a Russian military helicopter, if prisoners held in Syrian and Lebanese government jails are freed. To prove it has the bodies of the Russian air crew, the group reportedly showed what appeared to be the identity cards of those shot dead.
According to a Reuters report, the group - General Foundation for Prisoners' Affairs – failed to mention who those prisoners were. It did not also say the total number of prisoners it wanted to be released. They have demanded an end to cordon off areas that the Syrian army and its allies have denied access to, and for the delivery of humanitarian aid to people living in beleaguered areas, the report added.
On 1 July, a Mi-8 Russian military transport helicopter was downed in Syria's rebel-held town of Idlib killing all the five people on board. According to Russia's defence ministry, helicopter was when it was said to be returning to Russia's main Latakia airbase in western Syria after delivering humanitarian aid to Aleppo.
It was the third time that a Russian helicopter was lost in the attack in Syria since January this year, and the biggest loss of life for its forces since Kremlin launched its operations in the war-torn country in September 2015.
Russia and Syria did not make comment on the demand by the prisoners' affairs organisation.
No group has so far claimed responsibility for bringing down the aircraft in the rebel-held town, where the Islamic State militants are not active but other rebel groups are.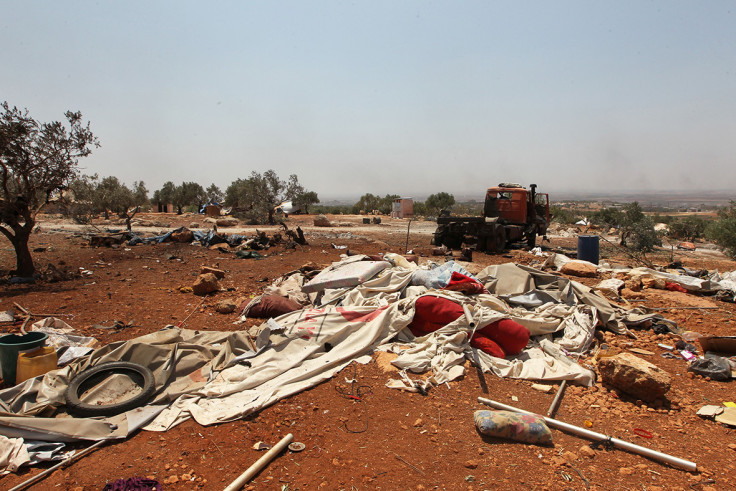 Syrian government has a strong backing from Russia, where the factions involved in the civil war – including the US-backed moderate rebels - have failed to reach a consensus to arrive at a peace deal to end the conflicts that has been plaguing the country for more than five years.
Russia has consistently denied withdrawing its support for Syrian President Bashar al-Assad, leaving the US to be more sceptical of trusting Russia for a peace deal. On Thursday (4 August), the US President Barack Obama himself directly opined that he does not have faith in Moscow's commitment to cooperate militarily with Washington on ending or at least slowing the war.
He said Russia's action Syria raises "very serious questions" and that it should show that it is imperative for Moscow to prove that it is serious about peace in Syria. If it does not, Obama said, "Russia will have shown itself very clearly to be an irresponsible actor on the world stage that is supporting a murderous regime and will have to answer to that on the international state."