Syria's opposition peace negotiator Mohammed Alloush resigns with no progress in peace talks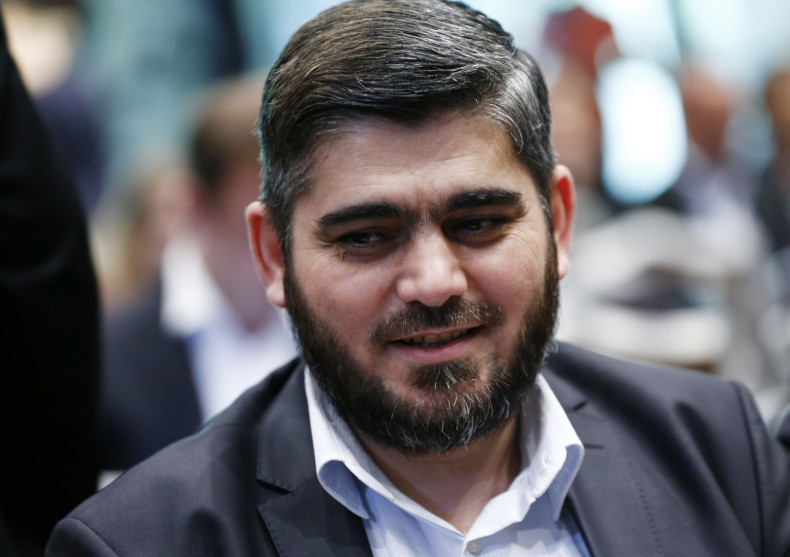 Mohammed Alloush, the chief peace negotiator of the mainstream Syrian opposition has resigned from his post, following the failure of the UN-backed talks in Geneva. On 29 May, Alloush, who is a member of the Saudi Arabia-led coalition, High Negotiations Committee (HNC), and a member of the rebel faction Jaysh al-Islam, said that peace talks failed to bring over a political transition or help millions of Syrians who are caught in the war.
Alloush further said that peace talks were a "waste of time", if demands of the main opposition are not met. He added that talks are unlikely to resume so long as the current Syrian government remains in power and do not agree to enter "serious negotiations".
"The three rounds of talks were unsuccessful because of the stubbornness of the regime and its continued bombardments and aggressions against the Syrian people," BBC reported.
His resignation was accepted in a meeting by chief coordinator of HNC, Riad Hijab, in Riyadh. The HNC previously refused to attend any further peace talks until radical changes are seen on the grounds in the war-torn country.
The office of UN special envoy to Syria, Staffan de Mistura in a statement on 26 May said that a date to resume peace talks will not be set for at least the next three weeks.
The Syrian government along with Russia and Iran does not recognise the HNC as the main opposition and have branded Alloush a "terrorist".
A ceasefire is still in place nationwide, which was brokered by US and Russia, but violations of the ceasefire happen frequently. Almost 250,000 people have been killed in the five-year conflict and millions have fled to Europe or a few neighbouring Middle Eastern countries.