T.I. spotted with new woman at Super Bowl party amid divorce with Tameka 'Tiny' Harris
Tiny filed for divorce from the Dead And Gone hitmaker in December 2016.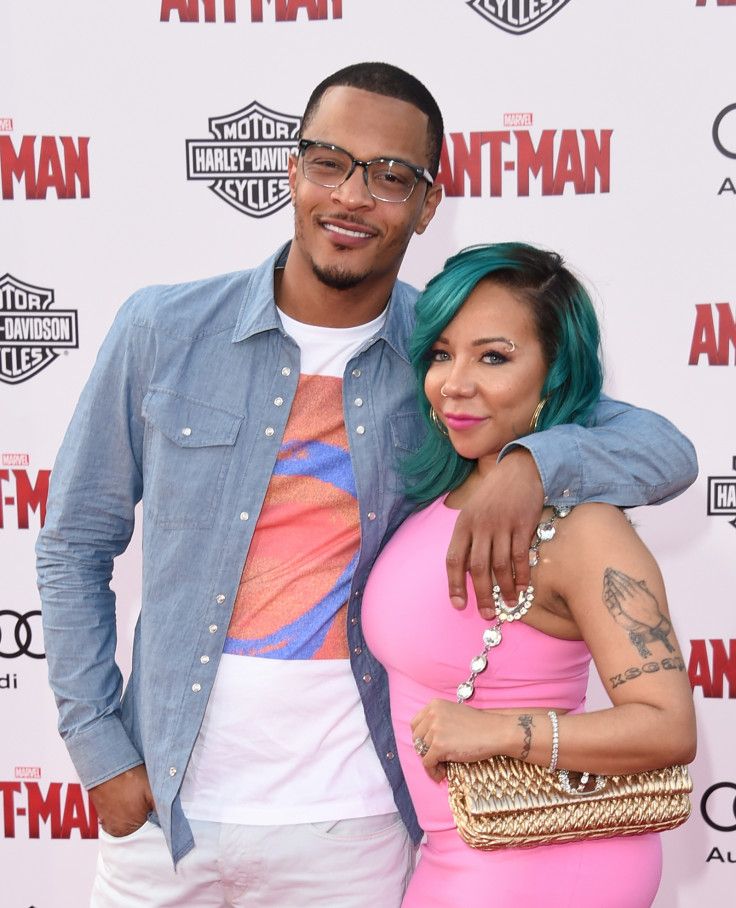 It seems like Clifford "T.I." Harris is moving on from his ex-wife Tameka "Tiny" Harris amid divorce proceedings as the Dead And Gone hitmaker walked the red carpet with a mystery woman at the NFL Network Media party on 3 February.
Tiny filed for divorce in December 2016, following which T.I. had reportedly tried to do everything to win back his wife. However, now that the R'n'B singer was seen with another woman, reports claimed that he has moved on from his six-year marriage with Tiny.
The former couple have three children of their own along with a brood of stepchildren. The 36-year-old T.I. however, wants to take his two sons – Major Philant Harris, 8, and Clifford "King" Joseph Harris III, 12 – to Super Bowl on 5 February so that they can enjoy some family time.
The rapper has told his two sons that he and their mother "weren't leaving each other and that he'd never upset her", a source had previously told the gossip site.
In January, T.I. went on air on Atlanta radio station Streetz 94.5 and the show's host said that he did not what to see the two divorce, to which the rapper replied, "That ain't your business, man."
When the host goaded T.I. as to what was happening between him and Tiny, he said, "I know we on air, and I'm telling you on air that it ain't your business."
Just days after T.I. refused to comment on his divorce, the rapper appeared on Dish Nation and said, "I'm fine" and the "kids are great, man. They had a phenomenal Christmas".
When asked about Tiny, the rapper said, "She's doing phenomenal."
© Copyright IBTimes 2023. All rights reserved.