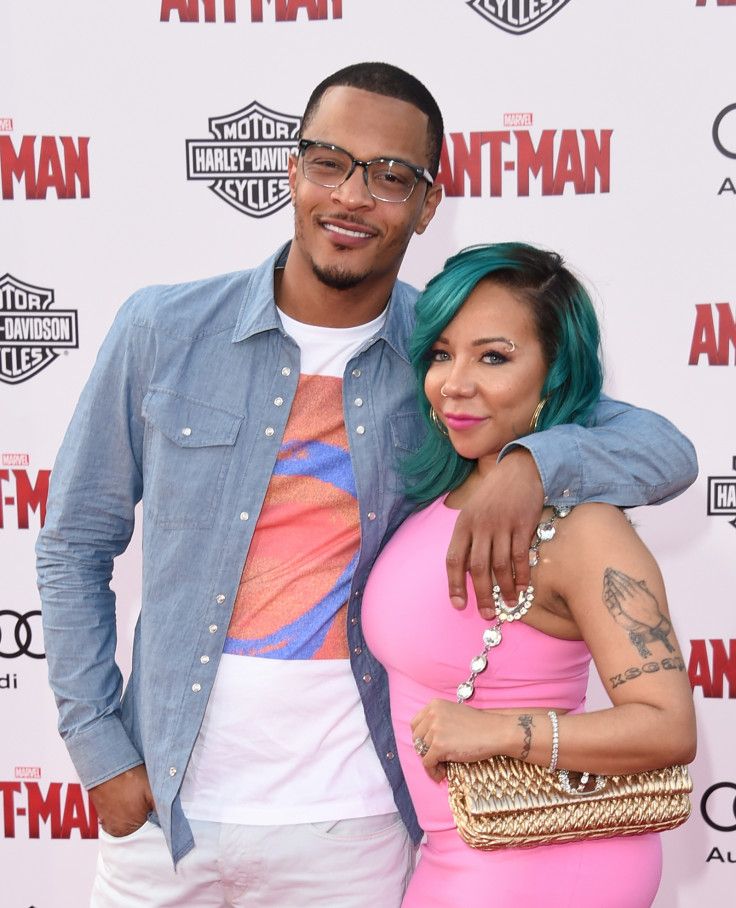 There might still be some hope for hip-hop power couple T.I and Tiny as the songstress reportedly seems ready to give her estranged husband another chance. Although the R&B sensation had given up on her rocky marriage following divorce filings, a new report claims that the 41-year-old wants T.I to make the first move towards reconciliation.
In a live stream video, Tiny — born Tameka Harris — revealed that she is in no mood to "go back" to her rapper husband, but that doesn't mean their relationship is over for good.
"No I'm not gonna go back to T.I. He need to come back to me, baby," the My Little Secret singer said in the live video on StreetVue TV. Reiterating her thoughts, Tiny added, "He need to come on back to me. I'm where I'm supposed to be at."
It was the long-time partner of the rapper who filed for divorce in December 2016 to end their six-year-long marriage.
According to previous reports, the Xscape member's sudden move towards a split came after several months of rocky relations including the instance when Tiny was pictured with T.I.'s rival Floyd Mayweather.
Shedding light on the split, a source had said at the time that the couple had "arguments and disagreements over some issues [which] led them to split", but they "still [want to] be friends for the kids and family".
Apart from the latest video clip, where Tiny sparked rumours of a reconciliation with Clifford Joseph Harris, better known as T.I, the estranged couple have remained tight-lipped about their divorce. The About The Money hitmaker had furiously shut down curious questions about his marriage in the recent past saying, "That ain't your business man."
Apparently, Tiny wanted to "scare" T.I. with the divorce papers. "Tiny's just about to yank the divorce papers off the table. Fact is she loves Tip and was only trying to scare him to the bone by filing," a source is reported to have told HollywoodLife.
The estranged couple are parents to three children and a number of stepchildren.