Taco Bell building a bot that lets you order your next Crunchwrap Supreme on Slack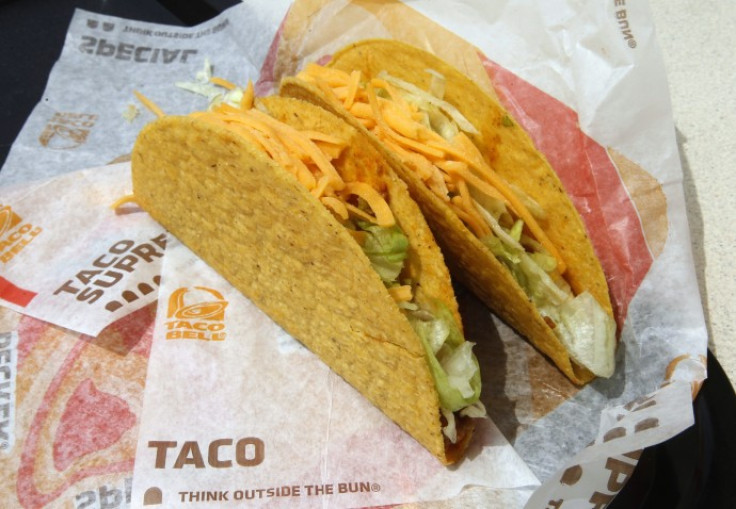 Taco Bell is jumping on the bot bandwagon. The Yum! Brands-owned fast food chain is teaming up with workplace messaging company Slack to introduce the "TacoBot", an artificial intelligence-powered service that allows customers to place their next Crunchwrap Supreme order through the messaging app. You can also ask the bot questions about Taco Bell's menu, order food and even pay for items through Slack.
Once you've finished customising your order, you can connect to your ta.co account, choose which Taco Bell location you want to pick up the order at, sit back and wait for your favorite carb-laden, cheese-filled Taco Bell offering.
"The TacoBot Slack integration is the latest step on our journey to make the brand more accessible wherever and whenever our fans want it," Lawrence Kim, Taco Bell's director of digital innovation and on demand, said in a statement. "Taco Bell is about food tailor-made for social consumption with friends, and that's why integrating with a social communications platform like Slack makes perfect sense. TacoBot is the next best thing to having your own Taco Bell butler... and who wouldn't want that??"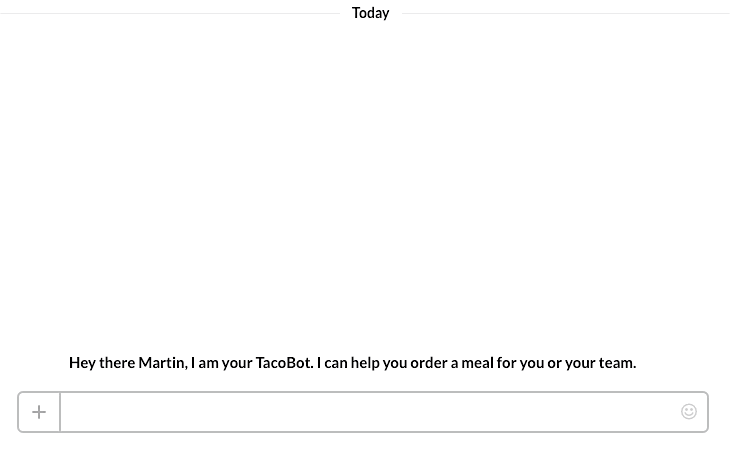 The TacoBot is currently in private beta mode with a few companies, including Thought Catalog, FullScreen, Giphy, FoodBeast and SAV Studios. The company said it does plan to roll it out to other companies in the future. In the meantime, those interested in trying it out as well can sign up for the waitlist.
The new fast food bot is just the latest addition to Slack's platform that can perform a wide range of services, including paying your friends, order office supplies or book your next vacation.
The announcement comes at a time when bots are gaining momentum in the tech world. Like several other brands, Taco Bell is looking to develop its own messaging interface to engage with their audience on a one-on-one basis and set themselves apart, not just as a service provider, but as a smart, tech-savvy one too.
Despite Microsoft's own PR disaster of a bot, Tay, CEO Satya Nadella is still promoting the power of bots saying: "Bots are the new apps."
"Think of bots that you will build as the new websites or new mobile apps. Your customers will interact with your business through these bots," said Nadella at the Microsoft Envision conference in New Orleans. "Going forward we envision a new platform, which is going to be as powerful, if not more powerful than the web or mobile apps. We call it the 'conversation as a platform'."
Microsoft's recent spunky AI-powered Twitter bot didn't go nearly as well as the firm would have hoped. Released as an experimental tool to engage with youngsters, the bot quickly turned into a foul-mouthed, racist, sexist Trump supporter after being trolled by Twitter users. After it was taken down, it briefly returned only to boast about smoking "kush" in front of the police and was grounded once again.
© Copyright IBTimes 2023. All rights reserved.