An earthquake hit the south west coast of Taiwan at approximately 4am on 6 February during the Lunar New Year holiday, with a large number of casualties found in the Wei-guan Golden Dragon Building.
Rescue efforts have blocked off all areas surrounding the buildings that have been hit, amid a desperate search to find survivors, focusing mainly on the wreckage of the 17-storey building in Tainan, where many are still missing and are expected to be buried deep under the debris.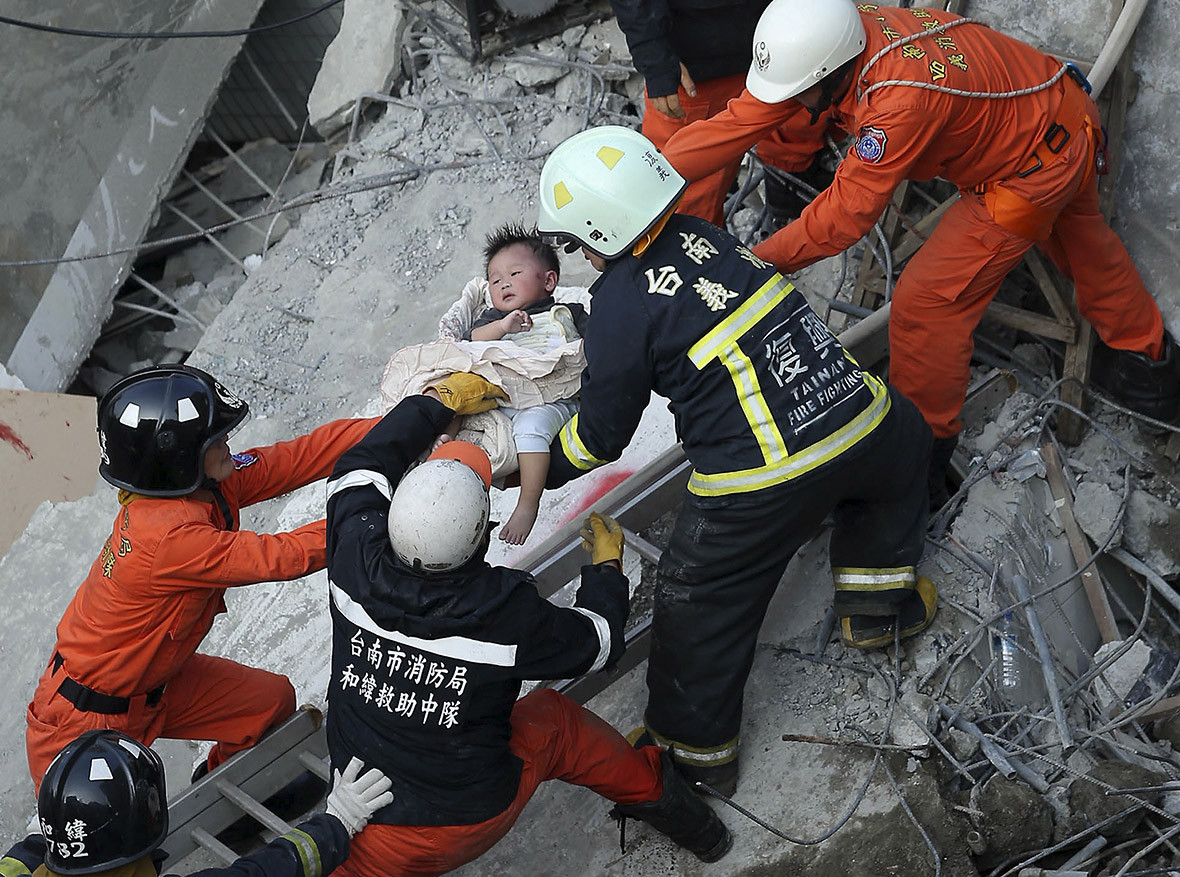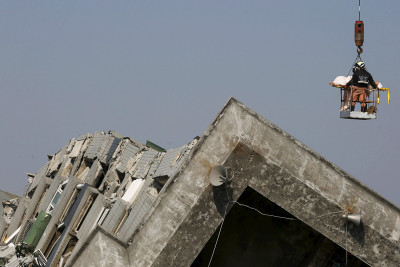 Taiwan has not witnessed an earthquake as serious as this since 1999, when one with a magnitude of 7.6 hit the country's central and surrounding areas, killing more than 2,300 people. Speaking to reporters at a Tainan hospital, newly elected President Ma Ying-jeou said that the government needed to do a better job in ensuring building quality. He stressed there needed to be a "general sorting out" of old buildings to make sure they were able to cope with natural disasters such as earthquakes, and "there needs to be a continued strengthening of their ability to deal with disasters," he added.
Rescue operations have been carried out cautiously to avoid damage to the building's structure and secondary collapse, according to the local fire department. Rescuers said they have identified several other signs of life inside the building and are searching through the rubble for more survivors.
Large machinery-like excavators are waiting to be used, as the rescue operation has entered a crucial phase.