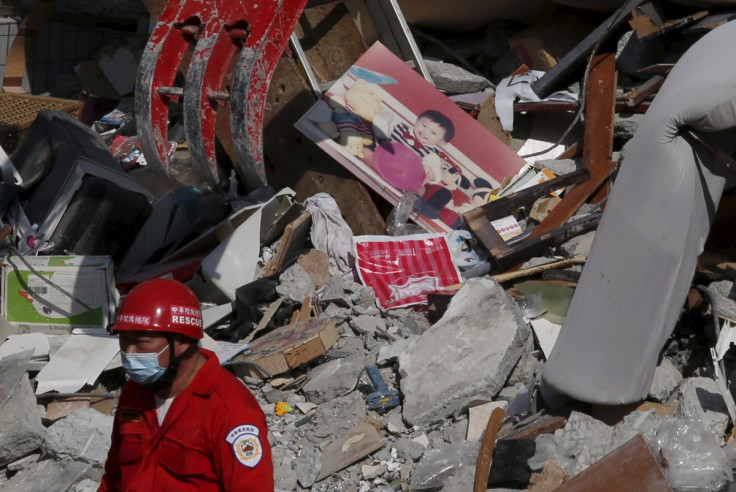 A woman has been rescued alive from the rubble of a collapsed apartment building in the Taiwanese city of Tainan, more than two days after a devastating earthquake. Rescuers have also established contact with another man trapped under the toppled 17-storey Weiguan Jinlong building.
The rescue came as Taiwan's government launched an investigation into the construction of the high-rise apartment complex. Some 35 people have been confirmed dead as a result of the 6.4-magnitude quake, which struck at 4am local time on 6 February, while 117 people are still missing.
Taiwan Interior Minister Chen Wei-zen has ordered a full legal investigation into the construction of the Weiguan Jinlong building once rescue operations ended, the Taipei Times newspaper reported. Tainan Mayor William Lai said city officials would assist prosecutors with their investigation.
"I've contacted judicial units and prosecutors have formally launched an investigation," he stated. "We've also commissioned three independent bodies to preserve evidence during the rescue so we can assist the residents if they want to file lawsuits in the future. We will hold the builder responsible if they have broken the law."
Defective construction
Local politician Wang Ting-yu was reported as saying by Reuters that a woman, Tsao Wei-ling, was found alive lying below her dead husband and beside her deceased two-year-old son. She was pulled to safety early on 8 February.
A man called Li Tsung-tian has also been located in another part of the rubble and was talking to rescuers, Wang added.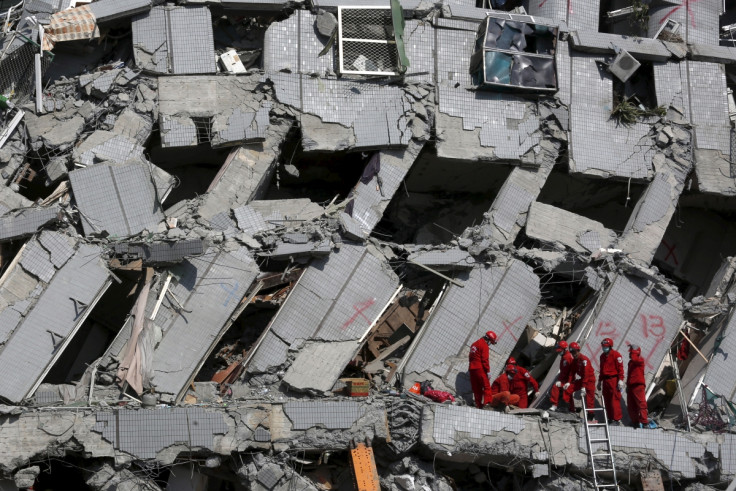 Yuen Chin-sen, who has eight relatives unaccounted for, told AFP that residents of the Weiguan Jinlong apartment complex had complained about defects in the building. "They complained that the building wasn't well constructed as there were cracks in the walls and tiles fell off after several quakes in recent years," he said. "I hope the government will prosecute the builder on criminal charges as people lost their lives."
Tainan Civil Engineers' Association director Cheng Ming-chang said the building's east side appeared to have fewer struts, pillars and walls than needed for structural support during an earthquake. Local media reported that the apartment complex was built in 1994 by the now-defunct Weiguang Construction Company.