A group of Taiwanese lawmakers from more than one political party have set up a support group for Hong Kong's democracy in a move that is likely to infuriate Beijing. The cross-party caucus was launched on Monday, 12 June, days ahead of Hong Kong's 20th anniversary marking the handover from Britain to China.
Both Taiwan and Hong Kong remain China's prickly issues especially at a time when pro-democracy voices are growing in the quasi-administered states. The latest effort by more than a dozen lawmakers from Taipei is only expected to strengthen the calls as they aim to exchange their experiences from the pro-democracy campaign.
Led by Huang Kuo-chang of the independence-leaning New Power Party, the Taiwanese group draws members from the ruling Democratic Progressive Party (DPP) as well. "We have seen that the Beijing government continues to suppress Hong Kong people's pursuit of true democracy," Huang Kuo-chang told reporters.
Beijing has become wary of all pro-democracy developments in Taiwan and Hong Kong. Taiwan's relations with the mainland are constantly worsening since China-sceptic President Tsai Ing-wen took charge. Hong Kong had witnessed a series of anti-China protests calling for radical political reforms and more autonomy in recent years testing the limits of China's patience.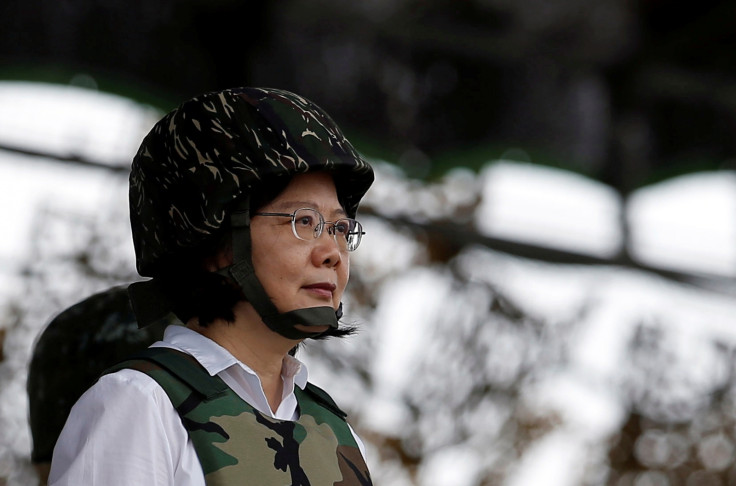 "Hong Kong and Taiwan face a similar problem in that we are being challenged by an authoritarian Chinese government, especially on human rights," said Hong Kong's pro-democracy lawmaker Nathan Law, who was present at the launch in Taipei.
"From the incidents concerning [the disappearance of] Taiwan's Lee Ming-cheh and Hong Kong's Causeway Bay booksellers, to Hong Kong's democratic development and Taiwan's lack of international recognition – these all originate from the same authoritarian government," Law added.
Only recently, Taiwan's president said Beijing can learn a thing or two about democracy from Taipei triggering a stinging response from the mainland. China hit back saying the "values and ideas" put forth by Tsai and her party have become a "recipe for chaos" in the quasi-autonomous Taiwan. China has not ruled out a full-scale invasion of Taiwan if it deems necessary and considers the island its own territory.