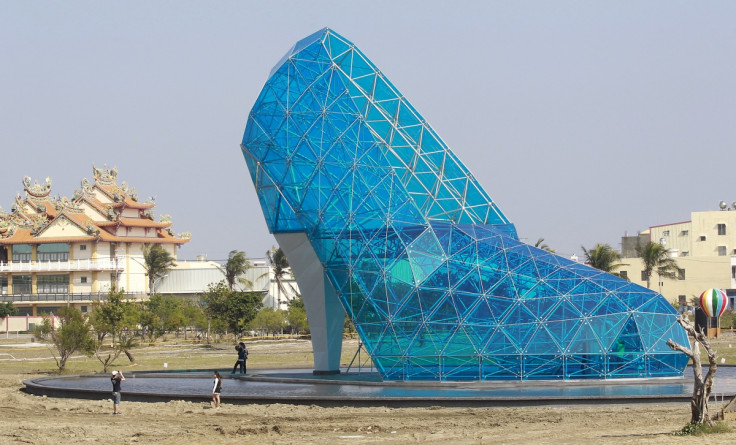 Authorities in Chiayi county Taiwan have put to rest weeks of bewilderment revealing that a giant glass shoe erected in January is a monument to the condition "black feet disease".
Weeks before its completion, tourists began flocking to the glass shoe which is 17m (55ft) high. On the back of information the transparent structure would serve as a wedding venue – which it still will – media speculated that the shoe might be a church.
However, that is not the case, it is in fact a shrine to a gangrenous foot condition. AP reported the tourist attraction was built to the memory of women who suffered from arsenic poisoning in Taiwan, the result of polluted well water, which caused gangrene in their feet.
The disease often led to amputations and victims were stigmatised for the rest of their life. They could definitely never wear high heels.
The head of Chiayi county government, Helen Chang, said: "Basically, this is built not only to remind us of the time when people suffered from the disease, but also to represent our hope that women can now realize their dreams of walking toward their blissful future in their high heels."
A visitor to the shoe Lin Yi-ling, 56, said the moment was a wonderful tribute to the sufferers of the disease. When I learned the history behind the high heel wedding hall, I thought I should come to visit," she said.