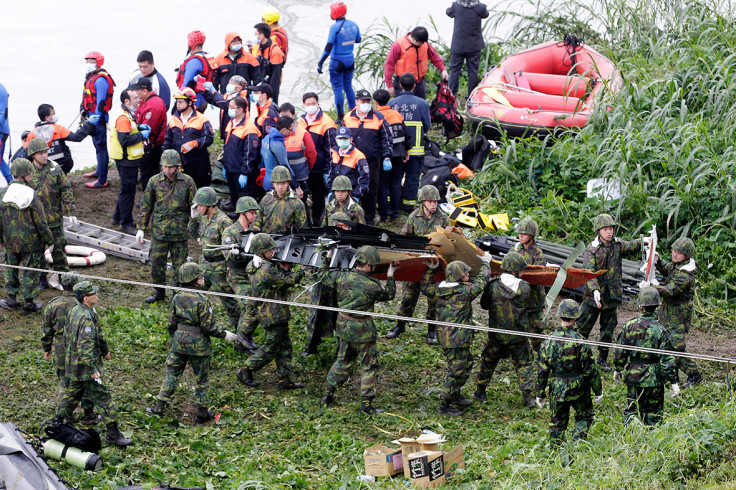 The death toll in the Taiwanese plane crash has reportedly increased to 25 with all five crew members still unaccounted for.
Rescue efforts are underway to pull the trapped passengers from the TransAsia Airways plane GE-235, which plunged into a river in the Taiwanese capital Taipei.
The flight's black box and cockpit voice recorder have been recovered from the privately-owned ATR-72 aircraft. The recorders are to be examined shortly.
According to liveatc.net, the final words uttered by one of the flight's pilots were "Mayday, mayday. Engine flame-out."
The dash-cam footage from vehicles on the road at the time, show the flight was drifting sharply after losing control and clipped a taxi on the highway before plunging into the river.
The exact death toll continues to be unclear but local reports suggest it is increasing as many of the rescued victims show no signs of life.
In total there were 58 people – 53 passengers and five crew members – aboard the domestic aircraft and 31 of them were Chinese tourists. The flight was en route to Kinmen Islands from Taipei's Songshan Airport when it crashed into the Keelung River.
Hundreds of rescue personnel have been drafted in to the emergency operation.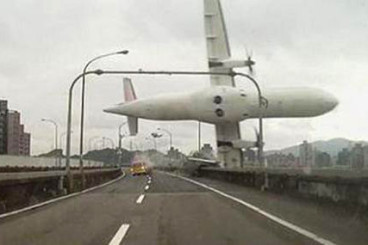 "I saw a taxi, probably just metres ahead of me, being hit by one wing of the plane. The plane was huge and really close to me. I'm still trembling," an eyewitness told reporters.
Authorities are also expected to tighten the screws on the airline, which has a poor track record pertaining to the safety of its aircraft in recent years. This is the second fatal incident involving TransAsia in seven months.
TransAsia has offered a televised apology following the tragedy, with its senior executives bowing deeply. It has not offered any explanation about the possible cause of the incident.
"We are aware of an ATR accident in Taiwan. Confirming details. Further information to follow," the French-Italian aircraft manufacturer ATR wrote on Twitter.