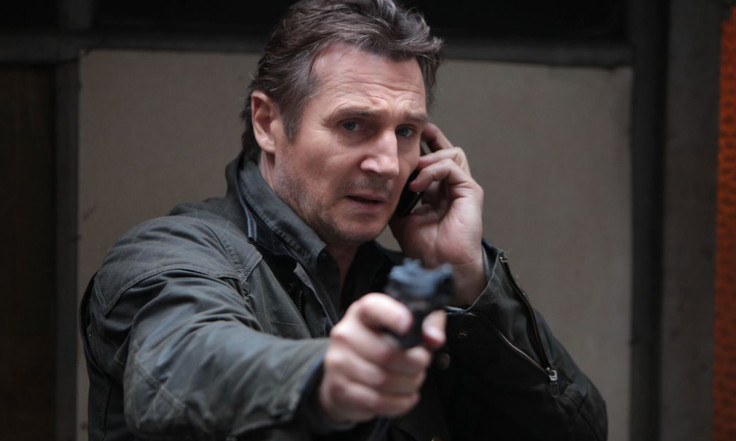 Liam Neeson has announced he's retiring from action movies to focus on serious roles, despite admitting studios still offer him "serious money" in the hope of recreating the runaway success of 2008's Taken.
Fans still have a few more chances to see the Irish actor use his particular set of skills, first in The Commuter (directed by Jaume Collet-Serra), then in Hard Powder (directed by Hans Petter Moland), which are both set to release next year.
Speaking to Sky News at the Toronto Film Festival, Neeson said: "They're still throwing serious money at me to do that stuff. I'm like: 'Guy's I'm sixty-f***ing-five.' Audiences are eventually going to go: 'Come on.'"
The actor was better known for Schindler's List and Rob Roy before his first turn as an action hero in Taken, which saw him play a former government agent attempting to rescue his kidnapped daughter.
Making over $225m (£169.6m) at the worldwide box office, from a budget of just $25m, two Taken sequels followed, each raking in $100m more than the original.
Taken started a trend of older actors making low-budget action movies, with Kevin Costner, Mel Gibson and Pierce Brosnan among those who've had a crack.
In Neeson's next film he players Mark Felt, the famed informant known as Deep Throat who helped Washington Post journalists Bob Woodward and Carl Bernstein uncover the Watergate scandal that took down President Richard Nixon.
Mark Felt: The Man Who Brought Down The White House premiered at the Toronto Film Festival, and has been set a general release date of 29 September in the US.
After that comes The Commuter, in which Neeson plays – you guessed it – a commuter who gets caught up in a criminal conspiracy. The film's first trailer was released overnight. Later in 2018 comes Hard Powder, in which Neeson plays a snowplough driver who takes on drug dealers.
Perhaps that synopsis was the last straw.
Most interestingly, Neeson is also set to star in Widows – from 12 Years a Slave director Steve McQueen – an adaptation of an 80s ITV series about four women who step up to complete the heist their husbands died trying to pull off.
Neeson stars in the film alongside Viola Davis, Elizabeth Debicki, Michelle Rodriguez, Colin Farrell, Robert Duvall and Cynthia Erivo. It's set for release next November.