Talent scouts for The X Factor have been accused of approaching exotic dancers to appear on the show.
Burlesque dancer Coco Dubois - who said they 'loved her image' and wanted her to audition for the show
Burlesque dancer Coco Dubois, whose real name Joanna Woodward, revealed she received an email from an X Factor talent agent suggesting she should appear in the next series.
The email from the agent read: "I came across your Twitter and loved your image. I am currently scouting for artists for the next X Factor we are having some small auditions which are invited and a really great opportunity to meet the Producers.
"I was wondering whether you also sang? I was hoping to have a chat with you to see whether it might be something you would be interested in finding more about?"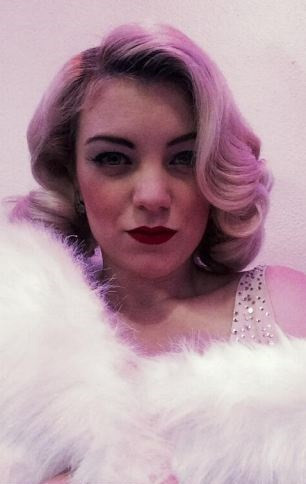 Woodward posted her reply, which read: "Yes, I do sing. And I'm really awesome. I have residencies at top London clubs including the Arts Club, Playboy and Proud Cabaret. I sing with 2 wonderful bands, I write my own material and have performed in 2 West End shows."
However, angry at being approached for what appeared to be an attempt to increase ratings with provocative performances, she said: "I have dedicated my life to my art form. Your show has ruined the music industry, destroyed people's lived and dreams and catapulted our TV into a reality s*** storm. So no thanks."
The cabaret performer expressed her anger on Twitter, tweeting a picture of the email with the caption "Go and do one. Pah."
Responding to the reports, an X Factor spokesman told The Daily Star: "The X Factor is about having more than just an amazing voice, it is about having the complete package and star quality."
The statement was issued as more dancers revealed they too had been approached to audition in what seems to be a bid to sex-up the flagging TV show.
Cherryfox replied to Woodward's tweet saying: "I got this same email signed by one researcher, and an identical one the next day from another."
Ratings for the show continued to drop in the last series, with the finale where former prison officer Sam Bailey was crowned winner attracting 9.6 million viewers, the lowest figures since 2005.
It was the lowest ratings for an X Factor final since Shayne Ward was crowned victor in 2005 which drew in 9.9 million.
Simon Cowell and Cheryl Cole will be returning as judges in an effort to boost the popularity of the show.