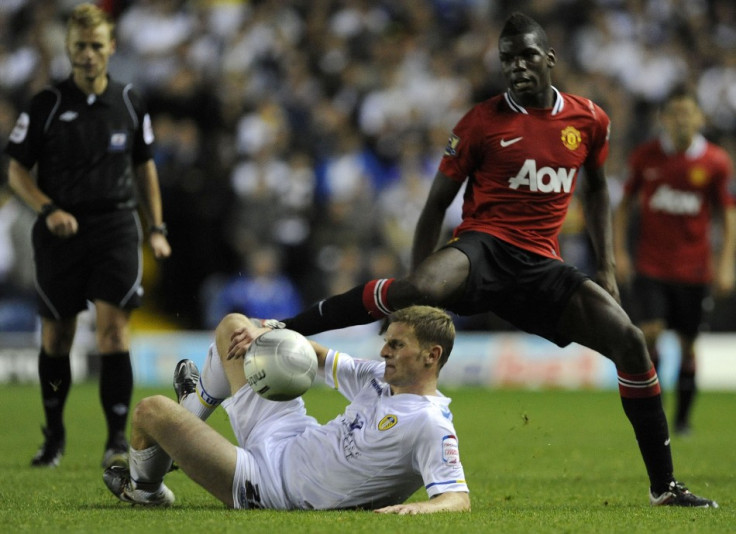 Manchester United midfielder Michael Carrick has paid tribute to Sir Alex Ferguson for the way he develops and nurtures young talent, and has backed the club's triumphant Youth Cup winning side to make the grade at Old Trafford.
On Monday, Ferguson confirmed his intention to blood a number of last season's successful Youth Cup winning side in Manchester United's upcoming Carling Cup quarter-final at Old Trafford, and Carrick believes the club cultivates the ideal environment for young players to learn their profession.
"This is a great place to learn your trade," Carrick told Manchester United's official website.
"The manager is the best at guiding young players through when he sees they are ready. They have had little snippets before. Zeki [Ezekiel Fryers] has played a couple of times and done well. I am sure they will do well if the manager puts them in.
Sir Alex Ferguson has suggested Paul Pogba, Ravel Morrison, Jesse Lingard, Fryers, Larnell Cole and Michael Keane could all play a part in Wednesday night's match against Crystal Palace, and having seen them at close quarters in training, Carrick believes they all have the talent to thrive for Manchester United.
"They certainly have the talent. They're good players - they wouldn't be threatening to play if they weren't.
"They have been doing things right and have ability.
"It's about going to that next step when you have the opportunity. There are not a load of opportunities to come into the first-team.
"The Carling Cup is probably the best way to establish yourself and I'm sure they'll take the opportunity with both hands if it arises."
Ferguson provided a fleeting insight into Manchester United's meticulous handling of their young players earlier in the week, suggesting there was a carefully considered process by which they identify the club's most impressive starlets.
"The monitoring system here is good and there's a lot of consistency with our Academy staff," The Manchester United manager told the new edition of Inside United.
"These are guys that have been here a long time and know what to look for. When somebody like Paul McGuinness comes to me and says: 'He's a first-team player', then I know to keep a special eye on the player.
"From there, we'll bring the boy into first-team training for a couple of sessions. That's what we're doing at the moment with Paul Pogba, Ravel Morrison, Jesse Lingard, Zeki Fryers, Larnell Cole and Michael Keane. They're all training with the first team at the moment.
"That allows me to see how they cope playing against seasoned professionals, it lets me judge their temperament.
"It allows me to get a far better picture of how they're progressing. And, while this is going on, you hope they're playing well for the Reserves and displaying the right attitude and enthusiasm.
"Players are never simply thrown into first-team action,"