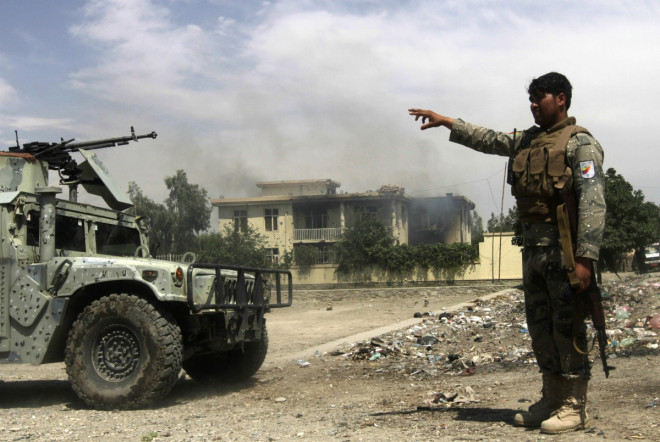 Armed militants believed to be Taliban fighters have beheaded eight policemen and killed at least eight others in Afghanistan, just days before the climax of a landmark presidential election.
Villagers found the headless bodies of eight officers who were taken hostage two weeks ago in the southern province of Zabul, deputy provincial governor Mohammad Jan Rassoulyar told AFP.
"Their bodies were discovered in Nawbahar district and we have sent elders to bring them to Qalat [the provincial capital]," he added.
Eight further policemen were killed during attacks on several checkpoints in the northeast province of Badakhshan.
Regional police chief General Fazeluddin Ayar said the attackers were Taliban, and reported that the checkpoint assaults took place in the district of Yamgan.
Fighting in the Yamgan area began on Tuesday evening, but is ongoing. Police have sent reinforcements to combat the militants.
The Taliban are believed to have targeted Afghan security forces as the country continues to hold the milestone presidential election, the second round run-off of which begins this week.
Over 350,000 Afghan police and military have taken the reins from Nato forces to provide security for the election.
Taliban representatives were not available for comment.