TalkTalk hack: Company admits cannot rule out another cyber attack as it hires BAE Systems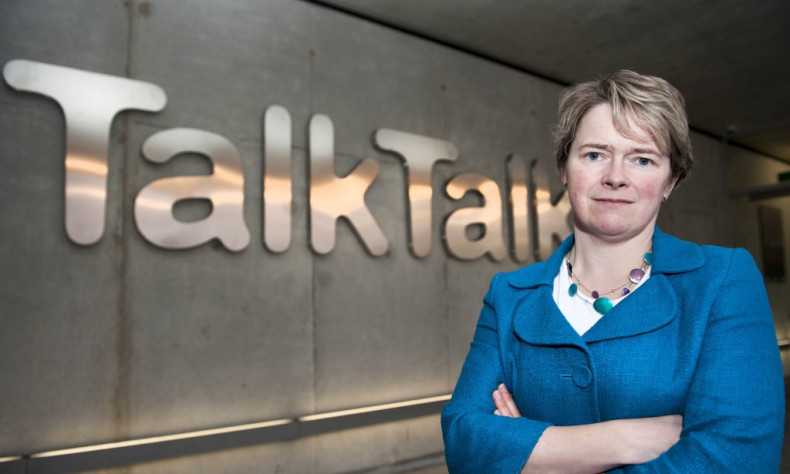 TalkTalk chief executive Dido Harding has admitted that after suffering its third cyber in a space of nine months, the telecoms company cannot rule out another similar one in the future. "No, that would be naive. It would be naive to say something like this will never happen again to any business."
"Digital safety is no different to physical safety. You can do your upmost to minimise it. You can can arm yourself to protect yourself, but in the end there are criminals everywhere and that's the way of the world," she added.
She also insisted that despite the company's third cyber-attack last week, TalkTalk's cybersecurity was "head and shoulders" better than its competitors, saying that its security had "improved dramatically" in the last year."
"We are understandably the punchball for everybody wanting to make a point at the moment. Nobody is perfect. God knows, we've just demonstrated that our website security wasn't perfect - I'm not going to pretend it is - but we take it incredibly seriously," she told Guardian in an interview.
"On that specific vulnerability, it's much better than it was and we are head and shoulders better than some of our competitors and some of the media bodies that were throwing those particular stones." Although the company has not been able to confirm how many of its four million customers were affected by the data breach, it said on Saturday that the amount of information stolen was "materially lower" than initially feared.
On whether the company will set up a compensation fund following the cyberattack, Harding said it was too early to say because it was still unclear how many customers were affected and to what degree. Scotland Yard's cybercrime unit is investigating the attack.
She also slammed the media commentators for scaremongering, saying that the company was "really frustrated with the number of sensationalist claims that are being made", not just about the company but also claims that customers are losing "millions and millions of pounds. "It's not right that having lost your bank account number and sort code that people can take money from your bank account - they can't," she said..
British papers on Sunday however carried stories of customers who claimed that callers posing as TalkTalk employees had taken money out of their bank accounts. There were also reports that some of the customers were told that they faced hundreds of pounds in fees if they were to leave the provider.
BAE Systems appoited to probe cyber attack
Separately, TalkTalk confirmed that it had hired defence company BAE Systems to investigate the cyberattack that could have compromised the personal data of its 4 million customers. "BAE Systems are supporting us as we investigate this week's cyber attack," a spokeswoman for TalkTalk told Reuters. She however declined to give further details citing the ongoing investigations.
BAE's Applied Intelligence division spokeswoman said that the company's cyber specialists are analysing "vast quantities" of data to help establish how the breach took place and what information was stolen. No details were given as to when the investigation by either BAE Systems or the police will be completed.