Tamara Ecclestone sparks online debate after breastfeeding 3-year-old daughter in new show
Tamara Ecclestone, 33, opened the doors of her £70m mansion for ITVBe show Tamara's World.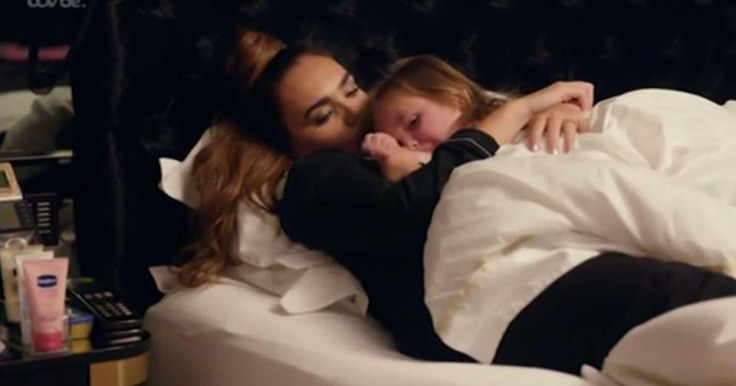 Many aspects of ITVBe show Tamara's World shocked the viewing public last night (15 November) – from her unbelievably lavish lifestyle to her surprisingly humble personality.
But what many couldn't quite fathom was how the 33-year-old daughter of billionaire former F1 boss Bernie Ecclestone was still breastfeeding her daughter, three.
The scene in which Tamara was nursing her little girl Sophia in bed sparked a parenting debate on Twitter, with many believing that her daughter is too old to still be drinking mother's milk.
One person said: "I really love the free thinking @tamaraeccle but... I do think 3/4 is just too old sorry to anyone that disagrees #TamarasWorld."
Another said: "Breastfeeding at 3 years old? Really? #TamarasWorld."
A third added: "breastfeeding at 3 years so fifi can stop when she is ready? Will she only go to school when she is ready? #TamarasWorld".
Others defended Tamara's choice to breastfeed Sophia, with one stating: "#TamarasWorld there's nothing wrong with a mother breastfeeding a 3year is not better then the milks you'll in the shops and breastfeeding it's only natural."
Tamara – who is married to businessman Jay Rutland – has been candid about her decision to continue breastfeeding her daughter past infancy, revealing earlier this year that she nurses her up to four times a day and will proceed to do so until the child has had enough.
She breastfeeds Sophia, nicknaked Fifi, once in the morning, twice during the day and once in the evening before bed, previously saying: "You know your child and you have to do what works for you as a family."
Breastfeeding debate aside, most viewers were taken aback by how wealthy Tamara actually is.
One person jumped to the married mother of one's defence amid the online negativity, tweeting: "Sadly it doesn't surprise me to see the nasty comments about Tamara Ecclestone. People HATE the successful / wealthy! Personally I love a good reality show so I'm sold #TamarasWorld @ITVBe #TamaraEcclestone".
While one shocked viewer said: "Tamara Ecclestone's programme I am gobsmacked! More money than sense! What a life! #TamarasWorld".