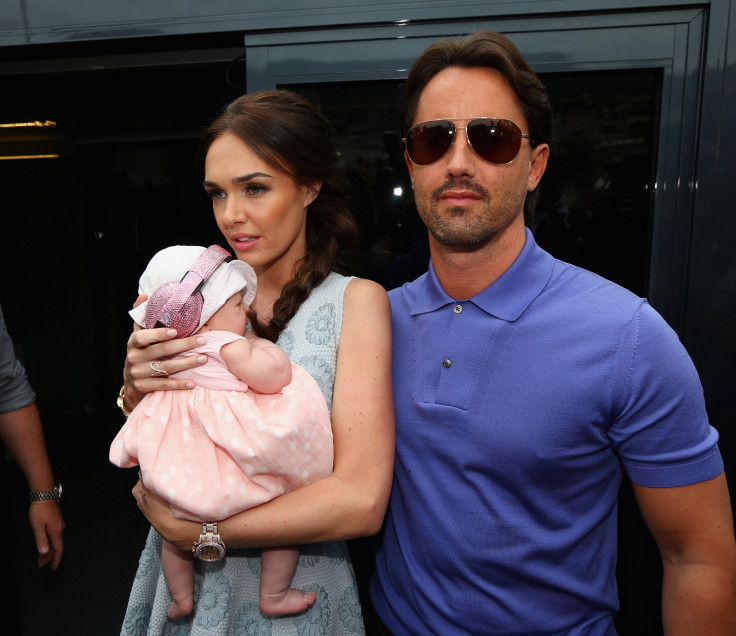 Having a child should bring most couples closer together, but Tamara Ecclestone's daughter Sophia is causing marital strife for the socialite and her husband Jay Rutland.
According to the Daily Mail, the 30-year-old former city banker is threatening to move into the spare room of their Kensington home because he is fed up with his wife bringing their ten-month-old into their marital bed every night.
"Tamara is a bit too protective when it comes to their baby and Jay has insisted that she needs to get an expert to help sleep train Sophia," a source said.
"Tamara insists that Sophia will cry all night unless she's sleeping with her, but Jay has had enough. It is causing a fair amount of friction."
While the issue is putting a strain on the couple's marriage, a spokesperson for the F1 heiress insists that they are trying to work through their rocky patch. The pair married in June 2013 after a whirlwind romance and welcomed their daughter Sophia in March last year.
"Like all new parents, Tamara and Jay are learning about the best ways to raise their baby," the spokesperson told MailOnline. "However they are committed to creating a happy, healthy future for their daughter."
Ecclestone, who is the daughter of Formula 1 boss Bernie Ecclestone, is not the only celebrity mother that is in favour of sleeping with your children. Kourtney Kardashian, Angelina Jolie, Gwen Stefani are just a few advocates of the night time routine.