The teenage charity workers who had acid thrown at them in Zanzibar had argued with a local shopkeeper in the days before the attack and had previously been assaulted by local people, it has been claimed.
Katie Gee and Kirstie Trup, both 18 and from London, had been teaching at the St Monica nursery school as volunteers with a charity called Art in Tanzania after completing their A-levels.
They were attacked in the narrow streets of Stone Town by two men on a moped who threw a corrosive substance at them. Both sustained burns to their faces, chests and hands.
Police said the motive for the attack was unknown but Bashir Ismail, of Art in Tanzania, said that the women had argued with a local shop owner when they went for groceries a few days earlier. He said the attack had been premediatated.
He told the Telegraph that both women were dressed appropriately in the predominantly Muslim country and were going for dinner at a beach restaurant when the attack took place. The friends were on the final week of their trip when they were assaulted.
"The two attackers passed by several white tourists in the area and threw acid after getting closer to [the victims] which raises suspicion of a planned attack," said Ismail.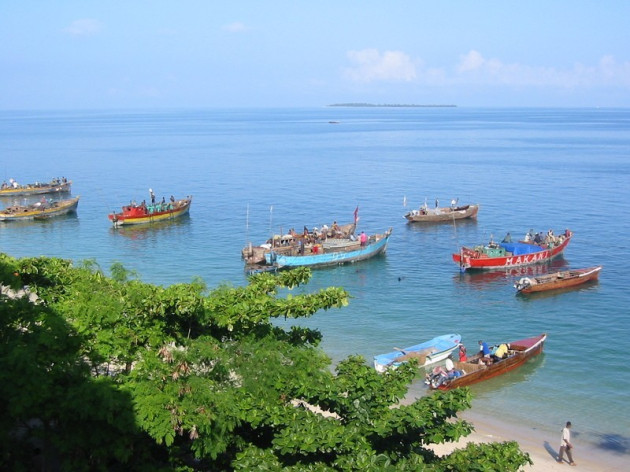 A friend of the women, Oli Cohen, 21, told how Gee had been attacked previously. "Katie was attacked two weeks ago by a Muslim woman for singing during Ramadan.
"She was shocked as it just came from out of the blue. But she wasn't scared enough to come home - she stayed out there to finish her trip and volunteering.
"It's a very difficult time for their friends and family."
Gee's mother, Nicky, said her daughter's entire face and body had been burnt. The family was "struggling" to get her back to the UK, she said.
Both women were being treated in a Dar es Salaam hospital in mainland Tanzania. A doctor said the corrosive liquid had been diluted and was not true acid.
He said that burns on their hands were the result of the victims wiping their faces. "It could have been very bad. What they have is quite mild," he said.
Tanzanian president Jakaya Kikwete visited the pair in hospital.
"It's a shameful attack that tarnishes the image of our country," he said later. "I order security agents to speed up the investigations and arrest the suspects."