Tara Hudson, a 26-year-old transgender woman who has lived as a female for her whole adult life and has undergone six years of gender reconstruction surgery, is being sent to an all-male prison to serve a 12-week sentence. For three months, she will face a higher risk of harassment, abuse and physical and sexual violence, after a decision that bluntly illustrates why Britain's judicial system is in dire need of an update.
Thousands of people have signed a petition calling for Hudson to be transferred to a female prison for her safety, which suggests a progressive social consciousness of trans issues. But her treatment demonstrates the broader policy changes we desperately need to ensure basic human rights are upheld.
A Prison Service spokesperson said it is "longstanding policy" to "place offenders according to their legally recognised gender", but this is part of the problem. It is a difficult and lengthy process for trans people to gain legal recognition. In order to obtain a Gender Recognition Certificate at present, an individual must pay a £140 fee, be diagnosed with gender dysphoria, secure letters from medical professionals, show evidence of having lived in their "chosen gender" and gain approval from a gender recognition panel.
This long list of requirements means many trans people spend years living without legal recognition and as a result, they are denied their basic rights within the system. Currently, a trans prisoner must have a Gender Recognition Certificate to be placed in the correct prison for their gender. Although Hudson has lived her whole adult life as a women, she now faces extreme danger in an all-male prison – because she did not have the right documentation.
Transgender women in male prisons are 13 times more likely than the general prison population to be sexually assaulted while incarcerated, with 59% reporting sexual assaults, according to a frequently cited California study. According to a report published in February, levels of violence in the prison Hudson is being sent to have "risen sharply" since officials last visited – and were "considerably higher than in similar prisons".
The same report found not enough was being done to "protect some vulnerable prisoners" inside, a poignant concern considering the impact of societal marginalisation on mental health. In 2015, research by lesbian, gay, bisexual and transgender (LGBT) and mental health charity PACE found 48% of trans people under 26 said they had attempted suicide, while 89% had considered doing so. Hudson's mother says her daughter receives abuse for her gender status and is on medication for depression, alongside her hormone replacement course.
Eleven years ago, the introduction of the Gender Recognition Act allowed people to legally change their identities in the UK, but it also in need of an update to avoid one-size-fits-all dogmatism. The law currently allows people to change their legal gender from male to female or vice versa, leaving binary, genderqueer and non-gendered people with the choice of two wrong gender identities. You can also only access gender recognition if you are over 18, which leaves vulnerable trans youth behind.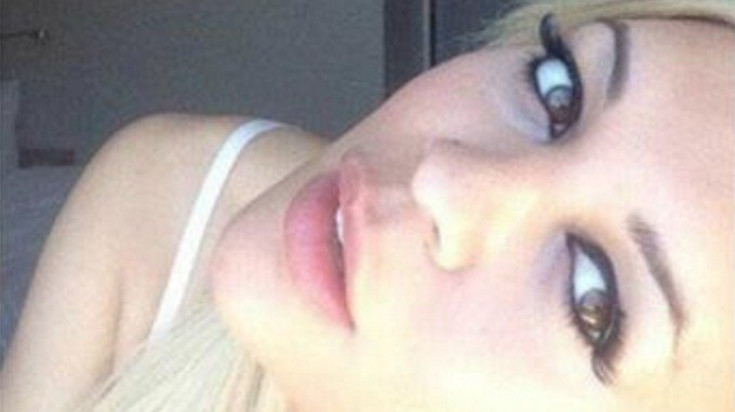 Formal progressions are gradually being expanded to improve trans rights, but in many ways, they have sprinted ahead of societal acceptance – as evidenced by the rising number of attacks motivated by gender-identity. In 2014-15, 605 cases of transgender hate crimes were recorded by police in England and Wales, but under-reporting means the actual number is likely much higher.
The problem is global. Earlier in October, a well-known Argentine activist, Diana Sacayan, was found dead in her Buenos Aires home. She was the third trans woman to have died violently in a month in the country, which is one of the few Latin American states that allows people to change their gender on official identification documents.
Matt Horwood, communications officer for Stonewall UK, said the decision to put Hudson in an all-male prison, despite her identifying as female, is extremely concerning. He said: "Tara's safety must come first, and this decision puts her at risk. The treatment of trans people in the prison service is one that needs careful review, and while it's encouraging that the current Women and Equalities Select Committee inquiry is looking into this, something must be done now to ensure that Tara is safe and protected in her environment."
Despite greater social recognition of trans people than ever before, they are still denied access to women-only spaces and facilities. Anti-trans rhetoric is still common. Earlier in October, canonical feminist Germaine Greer sparked outrage by saying transgender women are "not women" and denyed the existence of transphobia, saying: "It is simply not true that intersexual people suffer in a way that other people don't suffer."
The thought process behind Greer's views are, in part, based on female subordination. Even if trans women choose to live as women, and therefore accept an inferior social position, critics say element of choice means she will never be a "real woman" and experience the inequalities women face. Yet for the majority of trans women – and all trans people – subordination, discrimination and abuse are rife.
"We know that trans people are disproportionately affected by violence, mental health issues and poverty," Horwood said. "And how society treats the trans community is a large part of this. It's important that we stand with the trans community as allies and support them in any way we can to end transphobia and work towards a world where all trans people are accepted without exception."