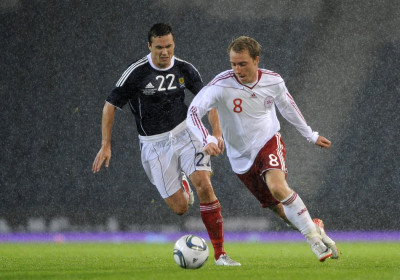 Sir Alex Ferguson told reporters today that he won't bother trying for targets on Manchester United's radar in January, with the manager insisting that none are available for a possible move from their current clubs.
"It is easy to say you are going to buy players but it is not easy to buy them for Manchester United, especially in January," he said.
"I do not see anyone who could make us a better team.
"There are two or three players but they are not available, so there is no point even going there."
United have been connected with a range of players over the past few months, and particularly after they lost 6-1 to Manchester City, the side have been looking into the possibility of bringing in more support.
The midfield, defence and attack are all areas that United will be working on, but with the top targets claiming they won't be leaving their current clubs, the side face and uphill battle to get their wishlist fulfilled in the next window.
And with that in mind, IBTimes looks at five targets that United will be looking into for next summer.