Tata Motors: Zest and Bolt Sales Crucial While JLR Can Pay More Dividend Than Due, Moody's Says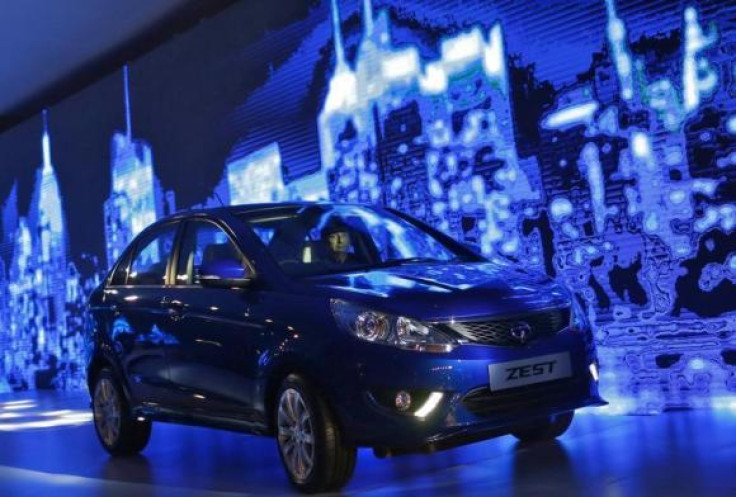 For the future of the India-listed Tata Motors, the sales of its new models Zest and Bolt are crucial even as its cash-rich UK business of Jaguar Land Rover might help the parent firm with more dividend than it is actually due, Moody's said on Thursday (23 October).
"The launch of the Tata Zest compact sedan in mid-August is already having a positive impact on Tata's sales and if the Bolt, its hatchback counterpart, to be launched in January, is similarly well-received, then Tata should claw back some market share in India," Moody's said.
"Moody's believes that the success of Zest and Bolt are crucial to the future of Tata's car business in India and combined sales of 15,000 units per month would represent a good achievement," the rating agency said.
Moody's also said that it has provisionally assigned B2 rating to the senior unsecured notes issued by Tata Motors. The company is likely to use the proceeds of the sale to fund its launching of Zest and Bolt, although the bulk will be applied to refinance existing ECB debt in addition to capex and investment.
"In the near term, funds are needed to support the Zest and Bolt launches as well as the inventory increase as overall activity picks up," Moody's said.
JLR has contributed over 90% of group reported EBITDA in the year ended 31 March 2014. JLR's reported EBITDA margin of 18.5% compares to the -1.4% margin of TML's standalone car and commercial vehicle business in India.
"Although JLR expects to invest £3.5bn to £3.7bn in new models and facilities in FY 2015, its very strong cash generation and liquid balance sheet means that it can pay its current dividend of £150m to TML and potentially significantly more," Moody's said.
However, the phenomenal success of JLR continues to buy time for TML's weak Indian operations to turn around, and these are now showing some improvement, according to Moody's.
In India, TML's business has been severely affected by the slowing economic growth rate that led to a massive decline in medium and heavy commercial vehicle sales and a collapse in light
commercial vehicle sales, the rating agency noted.
At the same time, the car business has been unable to compete effectively against its internationally backed, domestic competitors, such as Maruti Suzuki and Hyundai Motors, while the India market overall has seen a surge of interest and investment from nearly all the global car industry majors.
"There are signs of increasing economic activity in India following the recent elections and the year-on-year sales growth of medium and heavy commercial vehicles has recently moved into positive territory. TML, with a market share of over 50% in India, is well-placed to respond to this upturn and for its profitability to recover," said Alan Greene, Moody's Vice President.
Similarly, confidence has returned to car showrooms in India, although Tata's car sales have continued to slide as buyers have preferred the international brands.
"Beyond regaining market share at home, the key to Tata's success will lie in its ability to sell technologically up-to-date cars in overseas markets, and potentially make them there, so that it begins to see the economies of scale enjoyed by the global majors," Greene said.
© Copyright IBTimes 2023. All rights reserved.