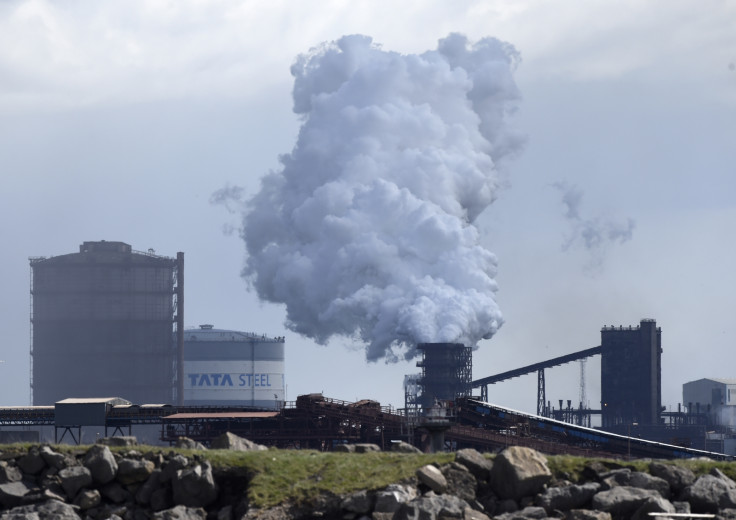 Tata Steel and ThyssenKrupp have signed a memorandum of understanding to form a joint venture that will result in Europe's second-largest steelmaking enterprise.
Around 4,000 jobs are expected to be lost as a result of the proposed merger, evenly shared by both firms.
The proposed tie-up will bring together Tata's steel plants in the UK and the Netherlands and ThyssenKrupp's plants in Germany under a joint enterprise headquartered in Amsterdam. It will be equally owned by the two companies.
The combined company, which will be named Thyssenkrupp Tata Steel, will have an annual turnover of about €15bn (£13.3bn), after Europe's largest steelmaker ArcelorMittal.
Tata Steel began joint venture talks with German engineering giant ThyssenKrupp in July 2016 with a view towards tackling overcapacity and cutting costs.
The companies' said in a statement that the merger would create cost synergies in the range of €400 to €600m per year.
"ThyssenKrupp and Tata Steel are creating a sustainable future for their respective European steel activities by jointly forming the planned joint venture," ThyssenKrupp chief executive Heinrich Hiesinger said.
"This business combination creates a strong number two and is thus much better position to cope with the structural challenges in the European steel industry."
The National Trade Union Steel Coordinating Committee cautiously welcomed the announcement, saying it recognised the industrial logic of such a merger.
"As always, the devil will be in the detail and we are seeking further assurances on jobs, investment and future production across the UK operations," Roy Rickhuss, chair of the committee, told the BBC.
"As a priority, we will be pressing Tata to demonstrate their long term commitment to steelmaking in the UK by confirming they will invest in the reline of Port Talbot's Blast Furnace No 5."
Business Secretary Greg Clark said the merger agreement was an "important next step" in establishing Port Talbot as a world-class steel manufacturing facility.
Shares in Tata Steel rose 2% on news of the deal in Mumbai, while those in ThyssenKrupp opened 5% higher in Frankfurt.