Ryanair offer £10,000 bonus to pilots who choose to give up leave amid strikes threat
Irish budget airline has asked pilots to work on some days off to avoid cancelling further flights.
Ryanair has reportedly offered a bonus of up to €12,000 (£10,653) to pilots who opt to waive their annual leave to replace colleagues who have gone on holiday.
The shortage of pilots has forced the Irish carrier to cancel between 40 to 50 flights a day over the next six weeks, affecting approximately 400,000 passengers across 2,000 flights.
The issue stemmed from Ryanair's decision to shift its holiday year to run from January to December, rather than the current system, which sees it run from April to March. As a result, it had to allocate annual leave to pilots in September and October.
That, coupled with weather delays and air traffic control strikes, left the airline with no other option than cancelling 2% of its flights up until the end of next month.
The airline has now offered a substantial bonus to pilots who choose to make themselves available to plug gaps in the schedule. In an internal memo circulated by the airline's chief operations officer Michael Hickey, pilots who have already been assigned a month off are requested to work between one and two blocks of five days to avoid further cancellations.
Pilots, both employees and contractors, who choose to work additional days will be rewarded with a bonus as long as they remain working with the Irish airline until October next year. Captains will be entitled to a gross bonus of €12,000, with first officers set to receive half of the amount.
According to the document, however, the bonus will only be paid in November 2018 and pilots will also have to complete at least 10 working days off between 15 September of this year and 31 October 2018 - including one full block of five days during their month off.
Pilots who have resigned and are serving their notice prior to October next year, however, will not receive the bonus, nor will those who will record more than four unauthorised absences during the next 12 months.
The memo also asked pilots who have booked next month off to confirm their availability by Wednesday (20 September). The airline will alos introduce a new app, which will allow staff to select the period they wish to work and inspect individual duty rota.
News of the offer comes amid reports Ryanair pilots could go on strike. More than 120 pilots attended three meetings in Dublin last night where an industrial action ballot over crowded flight schedules and other working conditions at Europe's largest carrier were discussed.
Earlier this week, budget airline Norwegian Air, one of its direct rivals in the budget airline sector, claimed over 140 pilots had joined its ranks this year after leaving Ryanair. Norwegian is building a new hub at Dublin airport, Ryanair's home base, and is threatening to poach more of its pilots in coming months.
However, in a press conference on Monday afternoon (19 September), Ryanair chief executive Michael O'Leary quashed reports that the airline had lost a slew of pilots to Norwegian.
"We are not short of pilots, we have 4,200 of them. What we have messed up is the allocation of holidays. We don't have enough pilots in September and October to allocate the leave."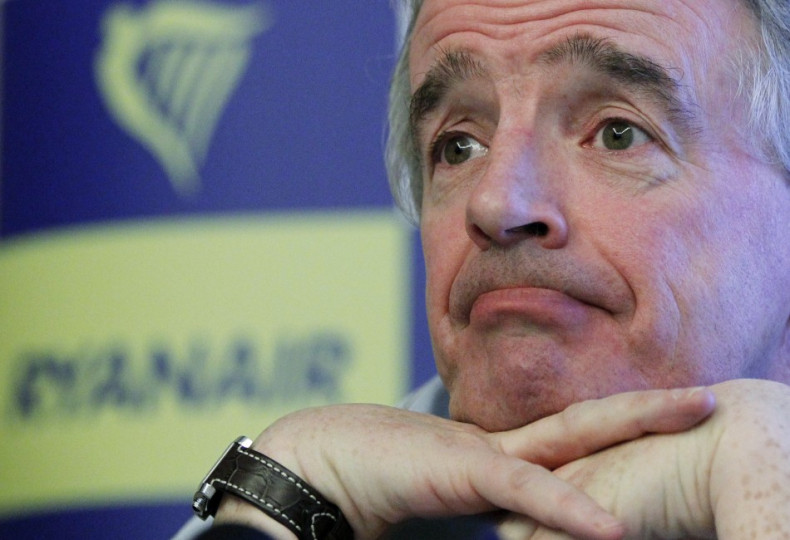 Meanwhile, in a separate development, the Irish Air Line Pilots' Association (Ialpa) described as "strange and unsustainable" the airline's explanation that the disruption was due to difficulties to deal with pilots' entitlements to annual leave.
The industry body said the changes were flagged up to the airline a year ago, when the Irish Aviation Authority (IAA) and all Irish airlines were forced to align with European flight time regulations.
For a number of years, Irish airline were given a head start over their rivals as the IAA interpreted EU rules governing maximum flying hours in a different way from its EU counterparts.
"It seems clear that Ryanair has failed to plan properly for the implementation of the regulations," Ialpa said.
Ialpa also appeared to contradict O'Leary's claims regarding the number of pilots who have left Ryanair, claiming that around 700 pilots left the airline over the course of the latest financial year.
"A separate point of note is Ryanair saying that the problem will last for about six weeks," it said in a statement.
"This conveniently brings them to the winter schedule with its reduced overall crewing requirement, which is further evidence of the real problem being a shortage of flight crew."
The airline was yesterday forced to publish a list of the nine airports that will be most affected by the cancellations until October. These hubs will be in Dublin, Barcelona, Brussels, Lisbon, London Stansted, Madrid, Milan Bergamo, Porto and Rome.