Tata Steel UK: Company to mothball part of Newport plant with 250 job losses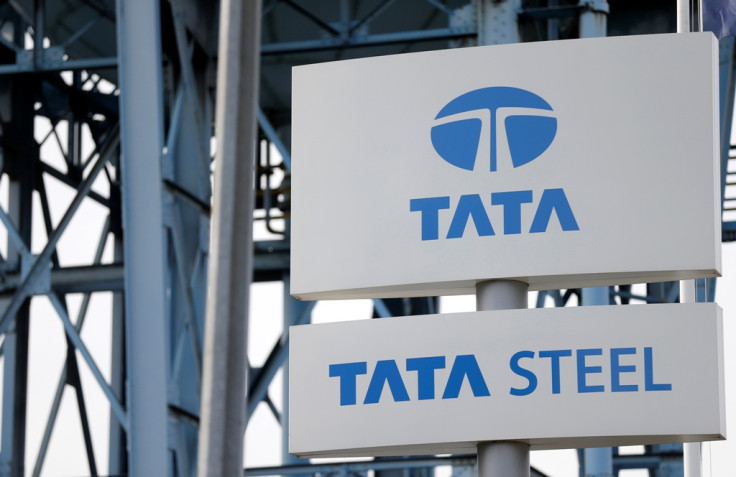 Tata Steel UK is set to put some of its coil processing facilities, including its hot strip mill at its South Wales plant out of production for a while due to market conditions. The move could see around 250 job losses, the union has claimed.
The steel company, in confirming that these facilities will "come out of production", said that they however would be retained so that they can be "restarted in more favourable market conditions."
It also highlighted that the higher-cost Llanwern mill has been "ramped up and down on two occasions since 2009."
Stuart Wilkie, Director of Strip Products UK said that despite investing £350m in the steel industry in Wales in the past five years, "surging, and often unfairly traded, imports have combined with a strong pound to create a very challenging business environment.
"The changes ... will reduce our costs and enable us to focus on generating more value from our products, which will improve our competitiveness. We need to concentrate more on sales of differentiated products to key sectors including automobile, engineering, construction, packaging and consumer products."
Tata Steel is Europe's second largest steel producer, with steelmaking facilities in the UK and Netherlands, and manufacturing plants across Europe.
Although Wilkie did not specifically name China, The Financial Times said that steelmakers across Europe have been squeezed in recent years by a flood of cheap Chinese imports and low prices.
Further steelmakers in the UK face higher energy costs, in part due to the green taxes imposed on highly polluting industries by the government.
It also said that the latest plant closure was a trend seen among European steelmakers to move away from high volume lower quality steel production to lower volumes of higher-quality "differentiated" products that sell at a premium.
It said "differentiated" products account for around one-third of Tata Steel's sales by volume.
UK government says it is helping steel industry
The FT says that the Department of Business, Innovation and Skills said that the government had provided £35m in compensation to help steel companies offset electricity costs, as well as voting for the extension of the European Union anti-dumping measures on Chinese steel products.
Anna Soubry, Business Minister said: "There is no doubt that the steel industry is facing very challenging market conditions, with global overcapacity, steep falls in prices and currency devaluations. I will continue to meet with companies like Tata and provide support where we can."
The BBC noted that with the Chinese economy slowing down, there is now more steel available as they are no longer needed as much there. "That steel is making its way here and being bought because it is cheaper, although not the same quality."
250 jobs expected to be lost in latest cost cutting drive
While Tata declined to confirm the number of jobs that will be axed, it said job losses will mainly affect agency and contract workers, while Community Union has said that 250 jobs will be affected.
The union, which has the most members at Llanwern, while acknowledging that Tata was under huge pressure to cut costs, the laying off of employees was "extremely regretful."
Sue Lewis, the union's regional organiser said: "We saw these mainly younger employees as the future of Llanwern and the steel industry in Newport so we're devastated at these job losses.
"We also have to remember that for every worker employed at Tata, three jobs outside also depend on those workers, so it's the ripple effect throughout the community."
The FT said the latest news from Tata comes little more than a month after 720 employees at the company's plants in South Yorkshire and the West Midlands were warned they were likely to lose their jobs.
The company has shed almost 1,800 jobs in the UK since 2009, the paper said.
© Copyright IBTimes 2023. All rights reserved.