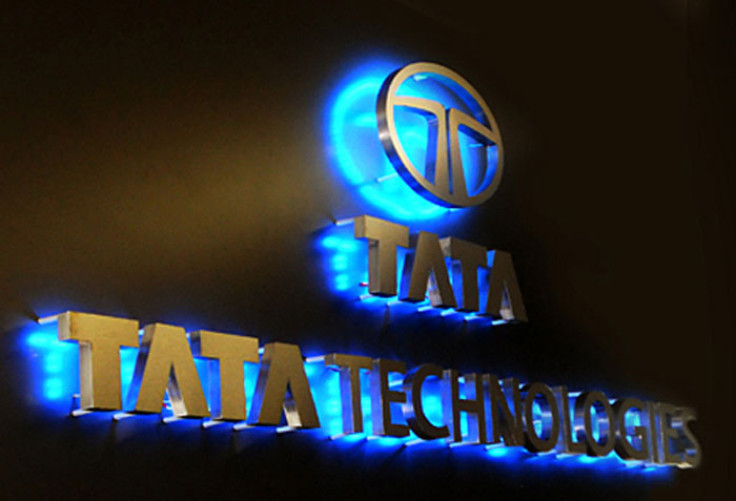 Washington's political agenda around bringing manufacturing back to the United States is driving a need for smarter production processes. Advancements in the internet of things (IoT), 3D printing, predictive maintenance and a whole range of automation proof of concepts, are now seen as potential enablers to reach a price point which was achievable through outsourcing to low cost countries.
Warren Harris, CEO, Tata Technologies has been analysing this spike in interest in manufacturing, the bias about bringing it back to the States and how that might be achieved. "Some of these things that have been theory and proof of concept type initiatives in the past are actually now attracting the right type of investment and the right type of commitment."
Harris added that the political dynamic from Washington is also, to some extent, to be found in the industry's rhetoric surrounding Brexit and its potential in the UK. But can President Trump's protectionist policies really be good for a global company like Tata Technologies?
"I don't want to wear my political colours on my sleeve," he said, "our value proposition is dependent upon connecting teams of people and skills and capability around the world, and when there are obstacles that are put in the way of that then that presents a challenge for us.
"But given the cost of labour in the US, manufacturing can't be brought back in the way in which it was originally outsourced. So technology is being looked at as an alternative, and that is certainly providing opportunity and initiatives that we have an opportunity to intersect with."
A popular narrative around technologies like AI and machine learning is about the imminent loss of jobs these could cause. For example, last year Uber acquired a company which specialises in self driving trucks (truck driving is one of the last well compensated blue collar jobs in the US); and Bill Gates has even said we should to be looking at a tax on robots and other forms of automation.
"I believe that there is a need for governments and countries to look at the change that's coming and to prepare for it," said Harris. "That's going to require investment; a re-skilling of the population in different areas, which will have to be funded. I think that there is a need for the public sector and the private sector to come together and to talk about the options and make sure we are not forced to react to this; that we are in a position to plan for it."
Automotive disruption
Disruption is hitting the automotive industry from a number of angles. There's the evolution of new energy vehicles (NEVs) and the shift towards AI and driverless cars. Another area is the connected car space and the value that its concomitant data holds for big technology firms. The future will also see ride sharing become prominent, with all sorts of variations on this theme made possible by technology like blockchain.
Harris said: "There are opportunities for things like blockchain, particularly when you look at the way in which the automotive industry is evolving from an ownership model to much more of a service model. The view is that in ten years' time, mobility is increasingly going to be underpinned by ride share and car share type solutions.
"At that point there will be multiple players in the value chain, and each player is going to want to monetise the contribution that they make and I think conventional pricing systems and collection systems are going to struggle to be deployed in a seamless way."
If you drive up the utility of a vehicle, then this should mean less cars on the road and a dip in production volumes. Harris believes an adjustment to car ownership rates in the developed world will be balanced by increased penetration in developing markets. "If you take a look at vehicle penetration rates in the US for instance, it's about 800 vehicles per thousand people. I think it's in excess of 600 in the UK. And yet if you compare that to China, it's 80 per 1,000 people; and in India it's about 23 per 1,000 people.
"I don't think that the unit volume is really going to be the existential challenge that some people are predicting. I think that the bigger issue is around how conventional automotive value chain is going to play out," he said.
Today the value chain is controlled by the OEM (original equipment manufacturer) and to a lesser extent by the dealer network. If we look ten years from now, that model is going to be completely disrupted, said Harris. He cited the recent replacement of Ford CEO Mark Fields Ford, with Jim Hackett, the boss of the company's smart and driverless car division.
"Ford has positioned better results in the past couple of years than they have at any time in their history, but the shareholders and the board of directors had a crisis in confidence that Ford was not ready for this brave new world.
"I think you are going to see more of that over the next couple of years; I do believe that the challenge will be how do the OEMs line up, how do the dealers line up. It's a real challenge that today's incumbents are not exactly ready to take on."
Apple's attempted car
It's been well documented that Apple has thrown plenty of resources at creating a car, dubbed Project Titan, only to back off and re-focus on a telematics operating system. The simple view is that vehicles are going to evolve in the same way that the smartphone handset has evolved and be a platform from which to deliver services, said Harris.
"If you look at some of the new entrants to the market, particularly the Chinese entrants - companies like NextEV and Faraday Future - those companies see it in the same way; they see the vehicle as a way of continuing the connected experience that one has at home and in the work place.
"So I think there is no question that Apple and Google and several other companies are going to want to play in this space, and I think what they're struggling with at the moment is how they play and in what areas they lay claim to.
"They are also working out that the designing and manufacturing a vehicle is perhaps a lot more complex than they originally anticipated. They jumped in with great deal of enthusiasm and now, quite prudently, they are reflecting on the experience that they have had over the last couple or three years and are deciding on how to refine their strategies.
"But I have no doubt that the big technology players are going to be a major force in mobility going forward - and that's not just Apple and Google, but also the likes of Intel, Nvidia, Cisco, Samsung etc.
"This is a space that will challenge the smart phone platform in terms of its influence on what we do and in terms of the direct and the associated revenue it drives. And there is no question that if these organisations are going to continue to be relevant, that they have to be part of it."