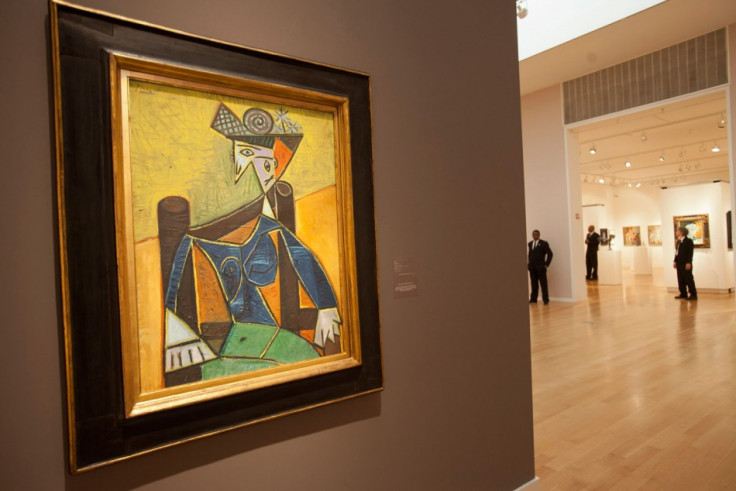 Spanish painter-sculptor Pablo Picasso's influence on the art world particularly on American artists is a well-documented fact. Time and again, the artist's exhibitions curated in American museums like the Museum of Modern Art and New York's Whitney Museum reflect the strong relation and influence that the 20th century painter had on American artists.
Little is known about Picasso's impact on British art particularly in the field of British modernism. A new exhibition titled "Picasso & Modern British Art" explores the artist's extensive legacy and influence on British art. It also finds how this played a role in the acceptance of modern art in Britain, alongside the fascinating story of Picasso's lifelong connections to and affection for Britain.
A total of 150 spectacular artworks by Picasso from the most remarkable moments in his career, such as Weeping Woman (1937) and The Three Dancers (1925) are featured in the exhibition.
The exhibition explores his visit to London in 1919, his works on the scenery and costumes for Diaghilev's ballet "The Three Cornered Hat" and also dwells on his post World-War appearances. It offers a rare opportunity to people to view artworks by seven of Picasso's most brilliant British admirers: Duncan Grant, Wyndham Lewis, Ben Nicholson, Henry Moore, Francis Bacon, Graham Sutherland and David Hockney.
The term influence does not signify that any of the seven artists aped Picasso's work in any form. In fact, according to the Guardian, Lewis could be highly critical of Picasso's neo-classical phase of the early 20s. Influence takes many forms and this is highly evident in the artworks of the British artists.
Moreover, Picasso himself never refrained from being influenced by various art forms including his interests in African sculptures which are often referred to as his "African Influenced period", Pompeian frescos and Ingres.
According to the Wall Street Journal, cumulatively, the exhibition offers a capsule history of the British taste for modernism or, at least, for a particular aspect of modernism beginning with the controversial exhibitions organised by the critic Roger Fry in 1910 and 1912 which introduced Picasso and other radical modern painters to a resistant British public.