Tax credit changes: Should the Lords block George Osborne's latest cuts? [Poll]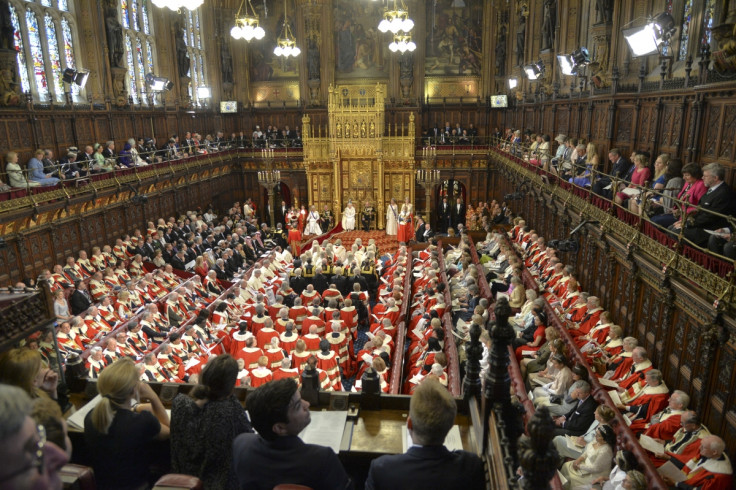 In what is being called a "constitutional crisis", the unelected House of Lords could block the Conservative government's cuts to child and working tax credits.
Austerity cuts to tax credits will save the government billions of pounds a year, helping the Treasury to close its budget deficit. Critics say the government will leave the 4.6 million families receiving them – the vast majority of them in work – much worse off.
Some, according to the Institute for Fiscal Studies (IFS), will be up to £1,000 a year worse off. But Chancellor George Osborne argues that when you take into consideration the new National Living Wage and cuts to income tax for the lowest paid, many people will be better off. Others dispute this.
Child and working tax credit explained
Child tax credit is payable to people with children. Along with child benefit, it provides a single system of financial support for families with children, whether in or out of work. It also replaced the additions for children that were payable with benefits such as Income Support and income-based Jobseeker's Allowance.
Working tax credit is payable to people in low-paid work, including those without children. Those with children may be able to get help with childcare costs via the childcare element of the working tax credit.
Source: UK parliament
By parliamentary convention, Lords ordinarily vote through what are called "statutory instruments" – which are not acts of law, but which give detail and make changes to existing legislation –though there has been a handful of occasions since 1945 when they have blocked them.
And when it comes to financial matters, the Lords is not supposed to block tax and spending plans at all. But the statutory instrument relating to the tax credit changes, which is now put before them, may well be killed off by dissenting peers.
The Lords has four options from the motions that have been tabled by peers. Two would delay the cuts for different reasons: one so the government spells out in detail how the changes will affect the low paid, the other would make the government ease the burden for three years on the lowest paid. Another motion would not kill the instrument but allow peers to register their opposition to it. And the fourth is the most controversial of all – it would kill it.
What do you think the Lords should do?
© Copyright IBTimes 2023. All rights reserved.