Tax credits: Millionaire Andrew Lloyd Webber 'flew from New York' to vote for cuts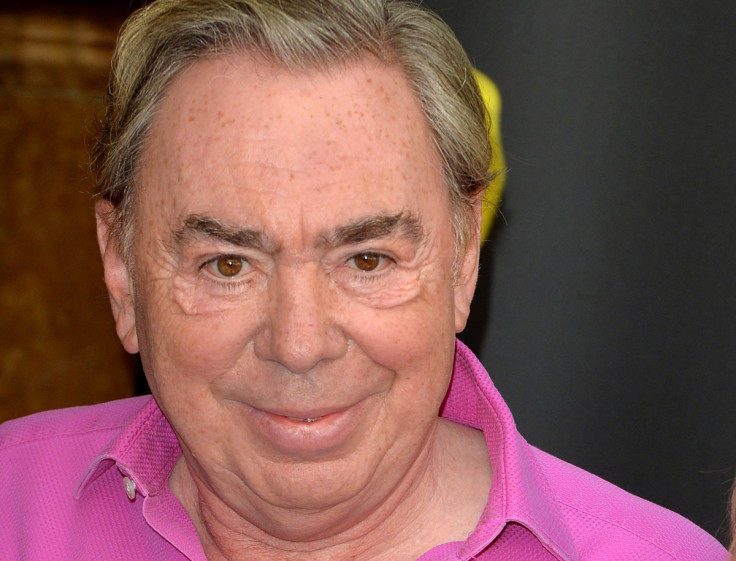 Composer and Tory peer Andrew Lloyd Webber is reported to have flown nearly 3,500 miles from New York in order to vote in favour of the government's plan to cut tax credits.
Webber, who is estimated to be worth around £650m ($996m) was found to have voted against Baroness Hollis's motion to delay the Bill, which could leave as many as three million lower income families worse-off by an average of £1,300 in the short term for a further three years.
The Phantom Of The Opera and Cats composer is said to have been drafted in by fellow Tory peers as part of a bid to stop a potentially embarrassing defeat in the House of Lords for Chancellor George Osborne.
However, the journey for Webber, who was made a life peer in 1997, proved to be wasted after fellow peers voted 307 to 277 in favour of delaying the cuts, as well as a second Labour motion to delay the cuts until a "full transitional protection" for those affected can be drawn up by 289 to 272.
The last time Webber voted in the House of Lords was to back gay marriage in 2013. According to The Public Whip, he has voted in motions just 30 times out of a possible 1,898 times since becoming a peer 14 years ago.
Webber has been accused of acting "desperately" to help force through the controversial reforms by flying thousands of miles to "make poor people in another country poorer".
Following the crushing defeat, Liberal Democrat leader Tim Farron said the government had been "forced into an embarrassing climb down". He added: "George Osborne must now go back to the drawing board and come back with plans to balance the books that don't simply attack working families who are already struggling to get by."
A Downing Street spokesman said: "The prime minister is determined we will address this constitutional issue. A convention exists and it has been broken. He has asked for a rapid review to see how it can be put back in place."
Dave Prentis, general secretary of the workers union Unison, said: "Peers have now given the government a chance to think again and the chancellor should grasp that opportunity with both hands. Mums and dads – who are already walking a financial tightrope because money is so tight – have been having sleepless nights at the thought of losing as much as £50 a week next April."
Update: A spokesperson for the composer said: "Andrew Lloyd Webber flew back from New York at his own expense to attend the opening night of Cats at the London Palladium. Coming back to London allowed him to vote in the House of Lords.
"He voted last night because he feels that it is important for democracy that the House of Lords should not override decisions made by the elected House of Commons. While there are important constitutional issues concerning the House of Lords, Andrew is pleased that the chancellor, George Osborne, is reviewing the tax credits situation."
The spokesperson added Webber has "never claimed expenses from the House of Lords".
© Copyright IBTimes 2023. All rights reserved.