Tax credits: House of Lords vote to delay controversial cuts in second motion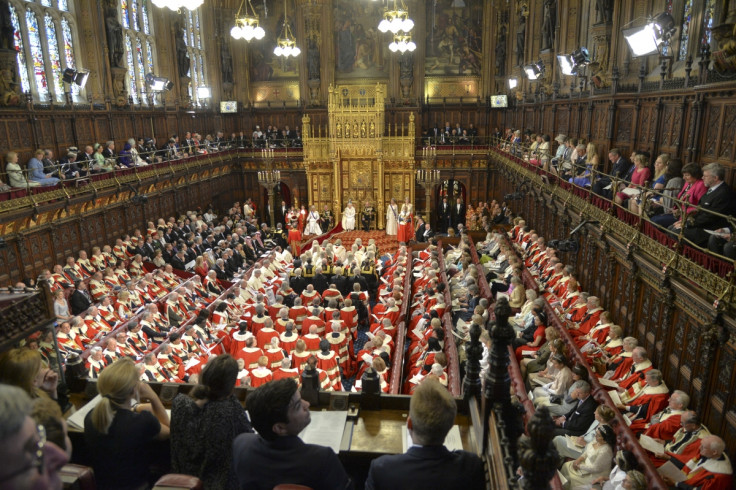 The government was defeated, losing the vote by 307 votes to 277 on holding the cuts until an independent assessment of their impact was carried out. In the first vote, peers rejected a "fatal motion" brought by the Liberal Democrats which would have scrapped the changes entirely.
Peers supported calls for the cuts to be put on hold pending an independent analysis, and will now vote on whether to give full compensation for those affected for at least three years.
Chancellor George Osborne was forced to back down on his plans, saying: "Tonight unelected Labour and Liberal lords have defeated a financial matter passed by the elected House of Commons and David Cameron and I are clear that this raises constitutional issues that need to be dealt with."
There was anger within the Tory ranks as Michael Ellis, Conservative MP for Northampton North, told Sky News that the decision of the Lords to vote against legislation passed by the Commons with cost implications worth billions is "an outrage to the constitution".
John McDonnell, the shadow chancellor, also told Sky News that George Osborne needed to think again about the tax credit cuts. Labour will work with the Tories to achieve this, he said.
He believed the government could afford to reverse the policy by looking again at proposals like the inheritance tax cut.
"The Prime Minister and the chief whip Mr Gove both promised people that this wasn't happening and I think people were offended by that and therefore felt they had to do everything they possibly could to ask George Osbourne to think again. That's all we're asking him to do.
"To take into account all the independent studies that are demonstrating that his figures do not add up. They simply result in large numbers of people at work being penalised."
Chancellor George Osborne told the BBC that he will introduce transitional arrangements to protect those who are losing out from the cuts. This is seen as a humiliating defeat for the government and delays implementation of the tax credit cuts, which are due to come into force in April, until the government has responded to the Institute for Fiscal Studies, and considered "possible mitigating action".
© Copyright IBTimes 2023. All rights reserved.