Taylor Lautner pictured kissing Carrie Fisher's daughter Billie Lourd during Scream Queens wrap party
The couple play Dr Cassidy Cascade and Chanel #3 respectively in Fox's horror comedy series.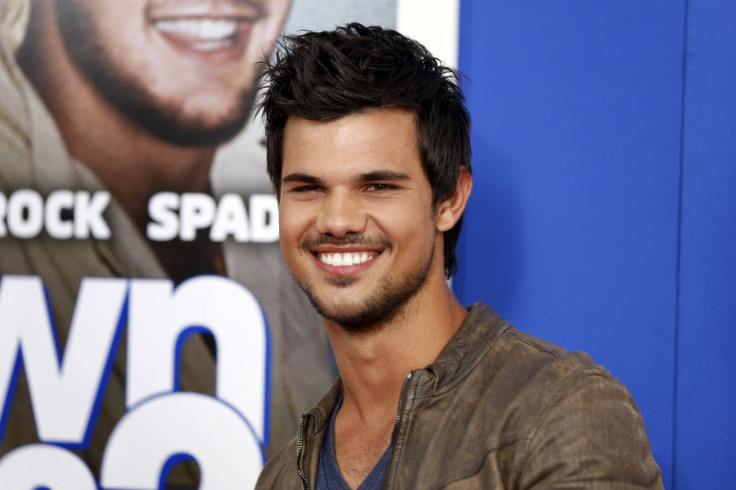 Taylor Lautner and Billie Lourd appear to have taken their romance from reel life to real life as the couple were spotted packing on PDAs during the wrap party for their show Scream Queens season 2 at The Nice Guy in West Hollywood. The couple play Dr Cassidy Cascade and Chanel #3 respectively in Fox's horror comedy series.
The Twilight star and Carrie Fisher's daughter were caught in the act by their Scream Queens co-star Keke Palmer who did not miss a minute to share the moment with her fans. Plamer, who was Snapchatting the party live, shared the video and captioned it with exclamations: "Omg, omg, omg, omg."
"He was sitting really close to Billie, whispering in each other's ears twice and kiss. They've been staring in each other's eyes and she's been stroking his chest because his shirt is unbuttoned," an onlooker told E Online.
Lautner was linked to model Raina Lawson before breaking up with his longtime girlfriend Marie Avgeropoulos. "It was completely amicable. Taylor is dating and having fun. Nothing serious," a source previously told the news outlet.
In the show created by Ryan Murphy, Lautner's character Cassidy has recently been revealed as the Green Meanie, the serial killer who is slaughtering people inside Dean Munsch's hospital.
In the sixth episode Chanel #3 asked Cassidy to undergo psychological tests in order to make him believe that he is not "dead". However, to her disbelief, the result revealed Cassidy may have a serial killer's tendencies.
The show will return on 6 December on Fox with episode 8 titled Rapunzel, Rapunzel. The synopsis reads as follows:
A man from Dean Munsch's past checks in to the C.U.R.E. institute with plans to win her back, causing a jealous Brock to further question his relationship with Chanel. Meanwhile, Zayday and Chamberlain devise a plan to discover the origins of The Green Meanie killer with shocking results.
Click here to watch episode 7 live online on the official website of the network. The eighth episode will air on Tuesday (6 December) on Fox at 9pm EST.
© Copyright IBTimes 2023. All rights reserved.