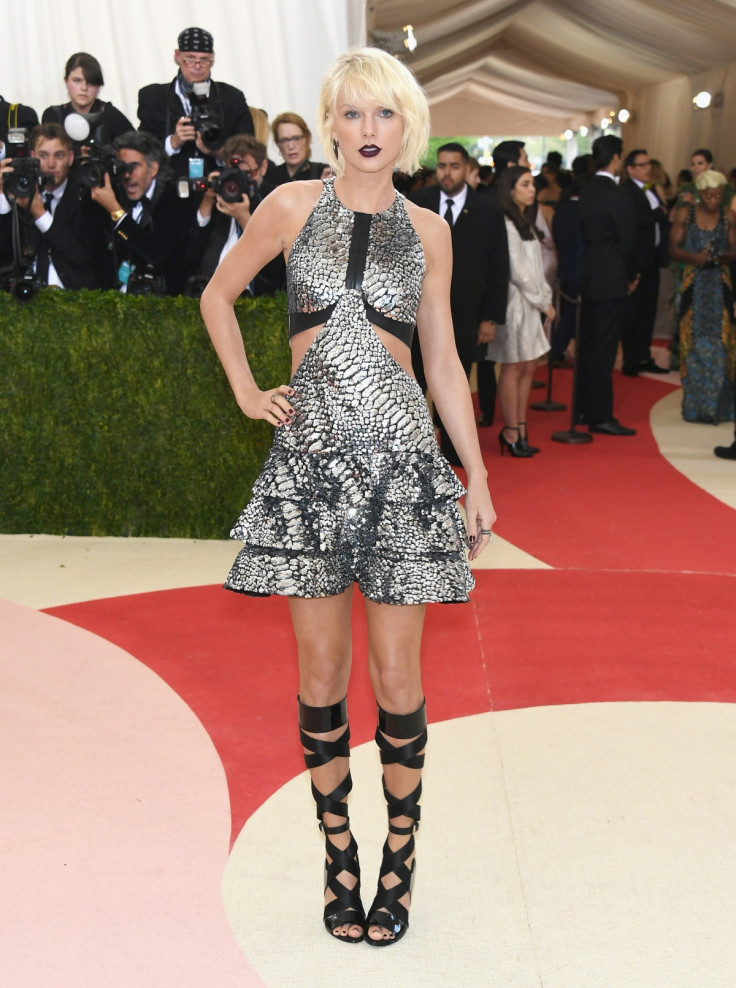 A man has allegedly threatened to kill Taylor Swift and her friends including supermodels Gigi Hadid and Cara Delevingne. The police are reportedly combing Twitter for the culprit who has terrorised the three celebrities.
According to TMZ, the man threatened the Bank Space singer with a tweet: "I will kill some of you." The man is also said to have sent Hadid a chilling message: "People gon die they're gon die die die die!", and Delevingne was threatened with: "I will kill your friends and I am excited about it."
Chrissy Teigen, who is not a member of the 26-year-old singer's friend squad, was also threatened, the celebrity gossip site reported. The man is said to have sent Teigen a message, which said: "gonna give it one shot, but I probably gonna end up murdering your friends."
Teigen recently gave birth to daughter Luna Simone Stephens, whose first photos were shared on Instagram by her and husband John Legend. Law enforcement sources told the celebrity gossip site that they came to know about the death threats from Swift's friend Jaime King's husband Kyle Newman after she also received similar messages.
In October 2014, Swift had revealed that she had not been able to drive herself for the last six years due to security concerns. "[It's] because [of] just the sheer number of men we have in a file who have showed up at my house, showed up at my mom's house, threatened to either kill me, kidnap me, or marry me," Swift told Esquire in an interview.
On 10 May, Swift's security guards detained an "emotionally disturbed" man outside her New York home. The man was handed over to the police and was later taken to Beth Israel Deaconess Medical Center for psychiatric evaluation. It is unclear whether the man made any threats or tried to gain access to the singer's home.