Taylor Swift kisses Calvin Harris in front of Harry Styles at BBMA 2015: Bad Blood singer gets her 'sweet revenge'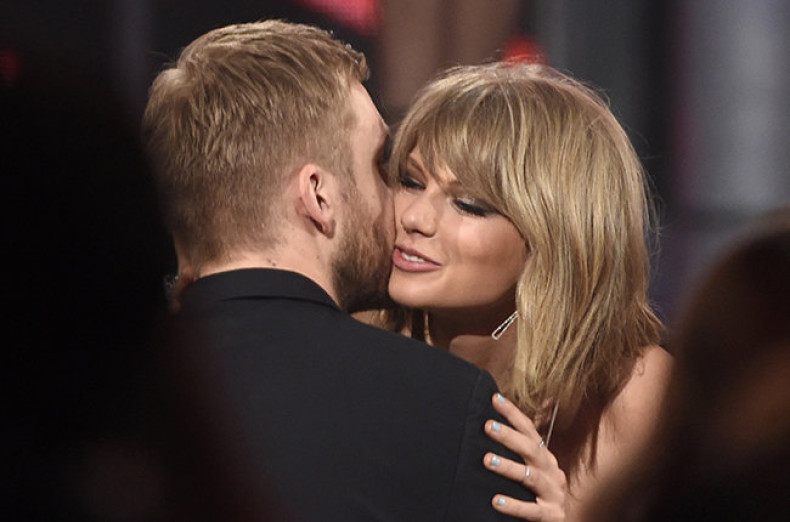 Taylor Swift and Calvin Harris seem to be going pretty strong judging by the couple's hot and heavy PDA at the Billboard Music Awards (BBMAs) night on 17 May.
The interesting part was that the couple engaged in PDA right in front of Swift's ex — Harry Styles — and according to a Hollywood Life report, she loved the fact that Styles witnessed how happy she is with Harris. It was like "sweet revenge" after the former couple's rocky on-again, off-again romance.
"Taylor has never been happier, and last night was her sweet revenge on Harry Styles," a source told Hollywood Life.
"She was over the moon that Harry was there to witness how crazy she and Calvin are for each other. First of all, she was able to show Harry that, yes, she is completely over him. Second, Calvin rocks her world, more than Harry ever did or could."
However, the website report adds that Swift's PDA with Harris was not an act to make Styles jealous. Reportedly, Swift is completely over her ex and her romance with Harris is not a rebound case.
"The main thing is that it wasn't like Taylor was putting on an act to make Harry jealous. Her feelings for Calvin are legit. Her words...'Sweet revenge never tasted so good.'"
The couple shared a kiss after the premiere of her Bad Blood music video. "They were standing up, so there's no way Harry didn't catch that," states HL.
Styles also decided to skip the BBMA after-party where Swift and Harris were spotted making out. The Bad Blood singer dated Harry Styles from October 2012 to January 2013.