Taylor Swift and Tom Hiddleston were spotted enjoying an "intimate solo dinner date" at Ruth's Chris Steakhouse in downtown Nashville on 23 June. This comes just a day after the new couple made an appearance at Selena Gomez's concert where they were pictured getting cosy.
At the concert the couple were pictured alongside the songstress's close friend Abigail and her boyfriend. But this time around the couple decided on a low profile solo dinner date.
According to E!Online, the couple were seated in a more private area of the restaurant. After their date, the 26-year-old singer and Thor actor walked out of the restaurant holding hands, it reported.
Swift and Hiddleston "seemed very comfortable with each other" during the "intimate solo dinner date", an onlooker said.
"[The couple] were by themselves on the date, but surrounded by security," the onlooker added.
The couple have been flaunting their romance since getting pictured kissing on the beach in Rhode Island on 14 June. However, it has been reported that Swift was initially hesitant in getting involved with the 35-year-old actor so quickly after her split from Scottish DJ Calvin Harris, who she dated for 15 months.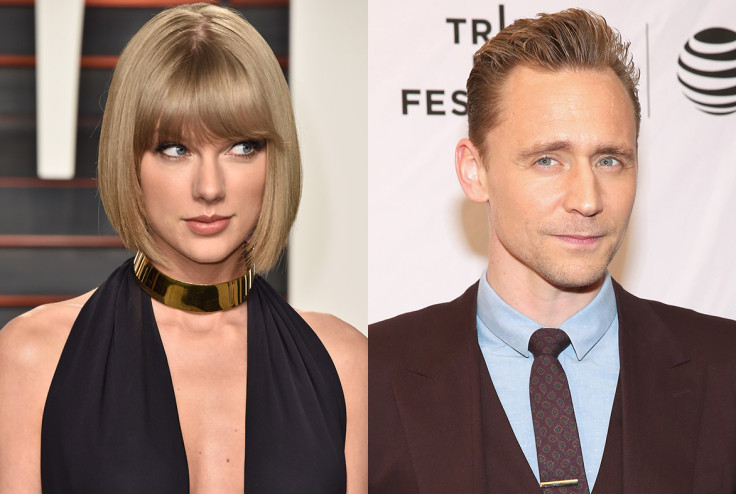 "Taylor was hesitant to get involved so quickly after Adam [Calvin Harris]," a source previously told E!Online. "But she felt that Adam was not giving her what she wanted for sometime so she was ready to move on towards the tail end of their relationship anyway."
"There was an immediate attraction [when Taylor Swift met Tom Hiddleston]," the source said. "She felt like she was a little school girl with a huge crush. She loves the fact that Tom acts like such a mature man. She lives that he is older. She feels very safe and protected with him. The attraction is very strong."
"Tom wants to be with Taylor," the source continued. "Taylor said she thinks he is the one, as odd and new as it sounds."