With each day unfurling a contestable development, Johnny Depp and Amber Heard's high-profile divorce has been news for quite some time. Reports now claim that the biggest blowout between the two occurred over cheating claims, with Heard alleging that Depp had been unfaithful during their 15-month marriage.
According to an E! News report, the 30-year-old actress had her doubts about the Pirates of the Caribbean actor, and even confronted him. Heards' suspicions as to her husband's fidelity was said to fuel, "one of their biggest fights," a source claims.
"Johnny had a night out and Amber had a feeling he had been with someone. She questioned him about it and he blew up at her, got in her face yelling, chased her upstairs. Amber was scared," a source told the site. Although the 53-year-old actor "didn't admit to anything," he allegedly apologised for his behaviour, and "she ultimately forgave him."
The couple announced news of their divorce amid much controversy, not long ago. Filing the legal formalities, the Zombieland actress officially accused her husband of domestic violence. Following the allegations, the actress was granted a restraining order against Depp by a Los Angeles judge.
"I endured excessive emotional, verbal and physical abuse from Johnny, which has included angry, hostile, humiliating and threatening assaults to me whenever I questioned his authority or disagreed with him," she stated in the documents filed with the court.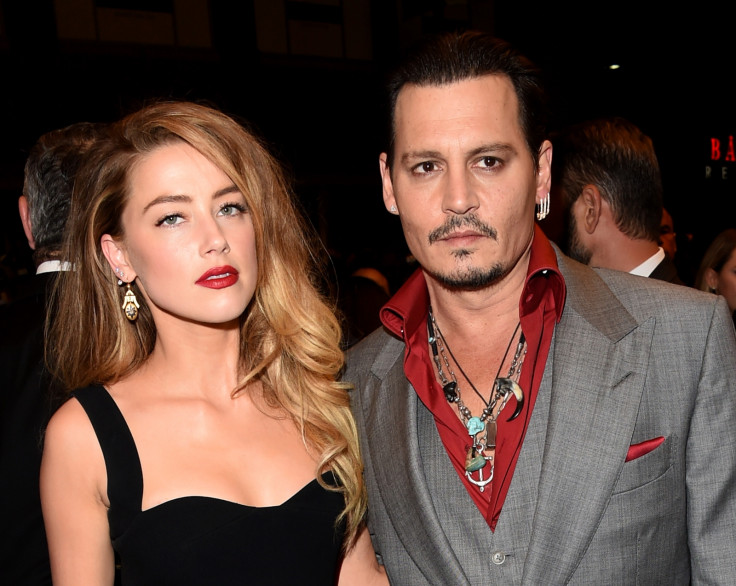 Meanwhile, Depp's former partner Vanessa Paradis defended him, stating that the actor was not abusive. "Vanessa and Johnny didn't split because he was allegedly abusive to her, they are still best friends and get along really well," a source close to Paradis told E! News.
At the centre of the controversy, Depp hasn't yet commented on any of the accusations and allegations. His counsel, however, did release a statement (via E News): "Given the brevity of this marriage and the most recent and tragic loss of his mother, Johnny will not respond to any of the salacious false stories, gossip, misinformation and lies about his personal life. Hopefully the dissolution of this short marriage will be resolved quickly."