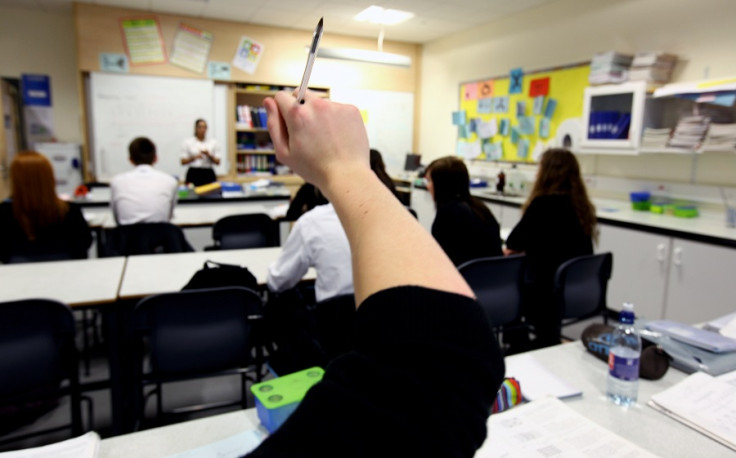 A-level students might have broken exam records this year but so too have their teachers – by starting the highest number of affairs.
Figures show that as teenagers across the country spent the summer anxiously waiting for Thursday's results, a booming number of teachers have sought extracurricular activities by finding partners to have affairs with.
During July and August, dating site IllicitEncounters.com has reported an increase of 128% in the number of education professionals having signed up to its service. The website, which provides "discreet & confidential extramarital dating service for women & men", said some teachers could not resist the temptation of a summer fling as a way of filling time they would usually spend in the classroom.
It claims that the combination of a teacher's spare time and a working spouse means it is "much easier to keep a forbidden romance under wraps".
"Everybody knows rules were made to be broken and nobody knows that better than teachers," said Claire Page spokesperson for IllicitEncounters.com. "It's obvious why there's a spike in teachers cheating – schools are out for summer and it's adult playtime in the playground of illicit encounters.
"With the lack of an available spouse around, it's not rocket science that a teacher may want some company, and seeking out an affair buddy during office hours means they'll never get caught – we all know teachers don't condone cheating, but it's not really cheating if you don't get found out. Orchestrating their affair dates between the hours of 9-5 adds an element of discretion – set an alarm for 4.45pm and hey presto, saved by the bell."