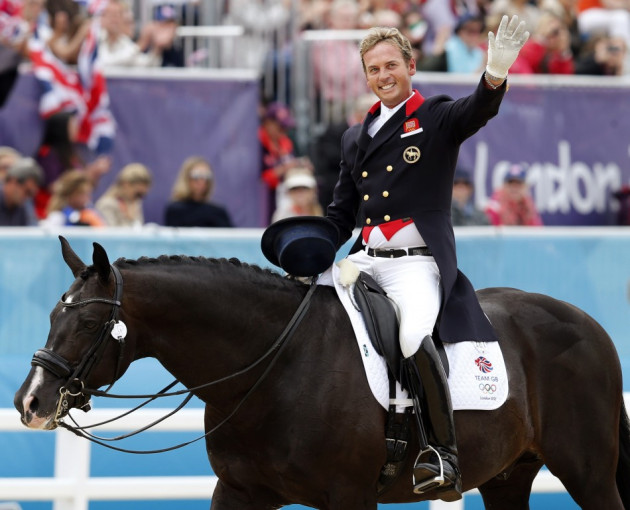 The horses ridden by Team GB to achieve gold medals in the London Olympics dressage are to be auctioned for as much as £20m.
Carl Hester, Laura Bechtolsheimer and Charlotte Dujardin rode Valegro, Alf and Uthopia to victory and Team GB's 20th Olympic medal.
But Hester, 45, who owns Uthopia and a half-share in Valegro, has confirmed that they will be auctioned after the Games.
He told the Evening Standard: "It was always the plan to ride them until the Olympics and then they would be sold.
"They're both very talented young horses and of course there are plenty of people who would like to take them on."
The proceeds from the sale will go to help Hester's business partner, Sasha Stewart, whose business has been struggling in the recession.
"I always thought [Uthopia] would release me from a lifetime of work. I always thought, 'you will be the one that pays for my mortgage and finally frees me from these shackles'," he said.
Bechtolsheimer owns Alf and said no decision had been made on the horse's future. She said: "He's 17 now but he gave the ride of a young horse. If he's still as motivated as ever and comes back fit and well, then we'll keep going until I get the feeling he's done enough."
The Team GB dressage team made history with their victory, beating Germany to the gold for the fist time since 1972.