Team USA Olympic basketball stars went to a Rio brothel but 'left after one drink'
Three basketball players were reportedly photographed in the Termas Monte Carlo club.
Several members of the Team USA men's basketball team were caught entering a notorious brothel in Rio de Janeiro, reportedly assuming it was a traditional health spa. DeAndre Jordan, DeMarcus Cousins and DeMar Derozan and three other players were pictured in the Termas Monte Carlo, an establishment that is billed as a spa but also features a fully-stocked bar and a range of "extra benefits" – namely prostitutes.
According to a report from TMZ, which published pictures of the athletes in the Termas Monte Carlo, a source claimed the players quickly realised what the business was really offering and promptly left. However, the images do appear to show one Team USA member alongside a girl with her hands around his waist.
Nevertheless, a source from the club says that the men bought some drinks while inside, but that was all. The insider said: "They realised it wasn't the right place for them and immediately left".
In one profile by Rolling Stone, the Monte Carlo is described as a "high-end" brothel.
Describing how these businesses usually work, the profile stated: "They're ostensibly spas. The conventions at these places are the same: walk in, get handed a locker key, get naked, put on a robe. Downstairs are the spa accommodations. Upstairs, the girls."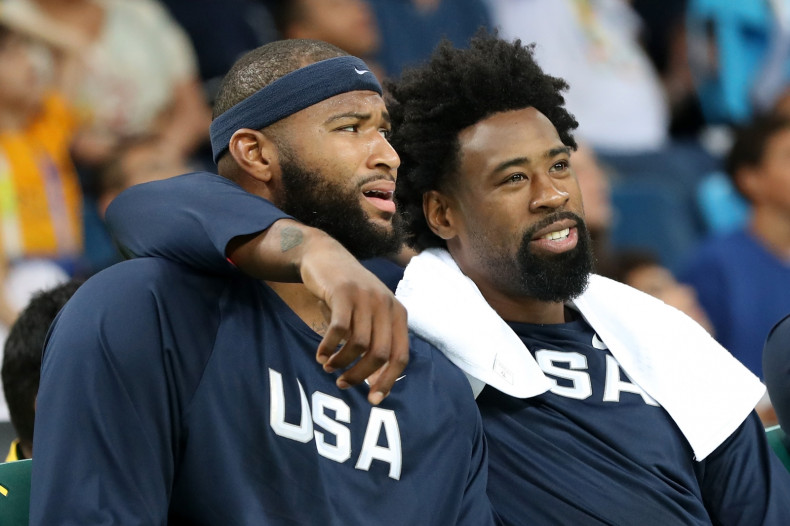 Additionally, as Yahoo sports columnist Dan Wetzel points out, the USA basketball team is currently renting a 514ft, 196-suite luxury cruise ship that is docked in the waters off Rio during the Olympics. This, he notes, comes with a spa.
"[The boat] has pools, gyms, hot tubs, beds built for seven-footers, bars, a cigar lounge, plenty of places to play cards and hang out. It even has… a spa. Oops," he wrote. "USA Basketball made this so the guys would never have to leave the boat – or have any reason to want to leave the boat – except to practice and play. And yet… they left the boat."