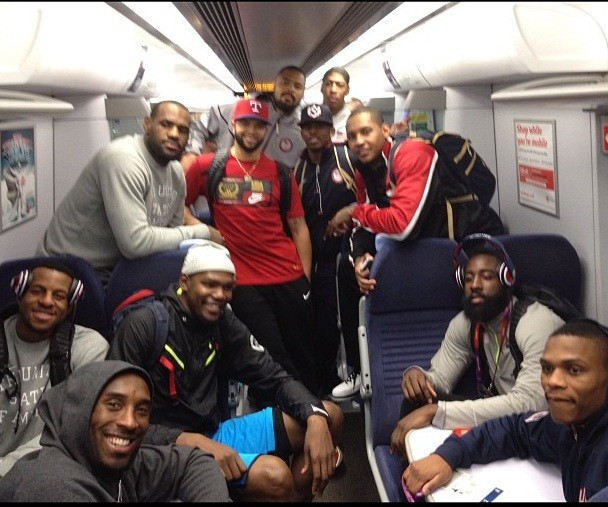 London's commuters have been treated to some unexpected sights on London's Underground and buses - Olympic athletes.
Social networks have been flooded with pictures of the sport stars making their way to and from the Olympic Park in Stratford, east London, as well as those who have decided to take a trip around the capital during their free time.
The entire US basketball team, including the superstars Lebron James and Kobe Bryant, took a trip on the Javelin express service from Stratford to St Pancras and posed for pictures with fellow passengers.
Other stars spotted included bronze medal team sprint cycler Karrle McCulloch, who was snapped on a bus, and Ruben Limardo Gascon, the Venezuelan fencer, who wore his gold medal on the Docklands Light Railway.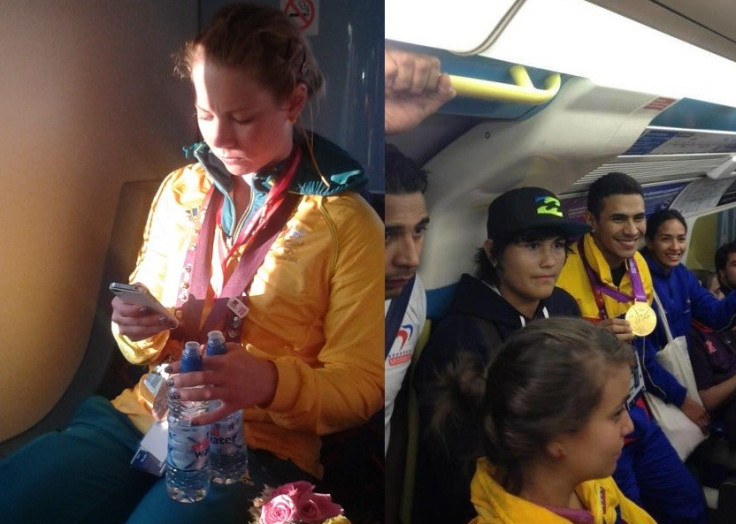 Despite being some of the best athletes in the world, Olympic competitors did not receive any special treatment. One Instagram user posted a picture of a team of Rwandan athletes waiting happily for a bus in grimy Shoreditch.