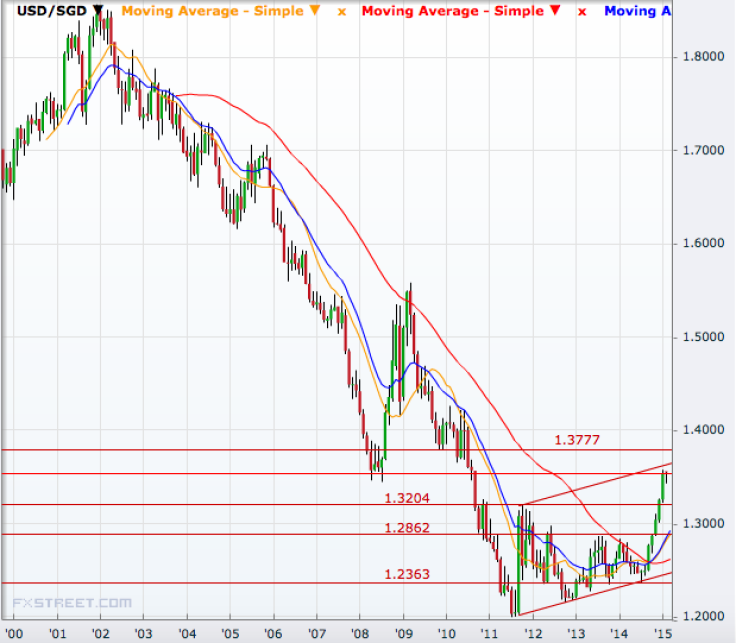 The Singapore dollar is hovering near a 4-1/2-year low despite the US dollar retreating from its recent highs as data from the island nation continue to show challenges to economic recovery.
Technical analysis of USD/SGD shows there is upside room still left after the 8% fall in the local dollar over the past seven months, considering the upward channel dating back to early 2011.
The pair has already entered the 1.3443-1.3777 resistance zone and the upper barrier is just 1.5% away, which is the next level to watch out for.
The GDP growth of Singapore has fallen to a 1-1/2-year low of 1.5% in the fourth quarter of last year, adding to the local currency's woes.
The third quarter growth rate was revised to 2.8% from 2.3% but that failed to arrest the free fall in the Singapore currency as the market focused on the latest number.
On the downside, the first level to watch out for is 1.3204 ahead of 1.2862, which if holds, upside risks will dominate for the medium term.
In case of a decisive break on the downside, then the levels come in focus is 1.2363 and then 1.9992.