A young boy who took a selfie with Justin Timberlake during his halftime Super Bowl performance has become an internet sensation.
Ryan McKenna, 13, is now known simply as the "Selfie Kid" after becoming part of the show when JT danced around him during the last number of his set.
The teenager's surprised and awkward appearance in front of the live international broadcast to 100 million viewers nearly stole the show from the former NSync star altogether. The broadcast showed Ryan freeze and look down at his phone as Timberlake strolled up to him and made him the centre of attention.
The boy then took a selfie with the legendary performer and became an internet sensation.
Ryan, believed to be from Massachusetts, said: "I just thought to myself, 'I'll never get this opportunity again in my whole life.' I just went for it."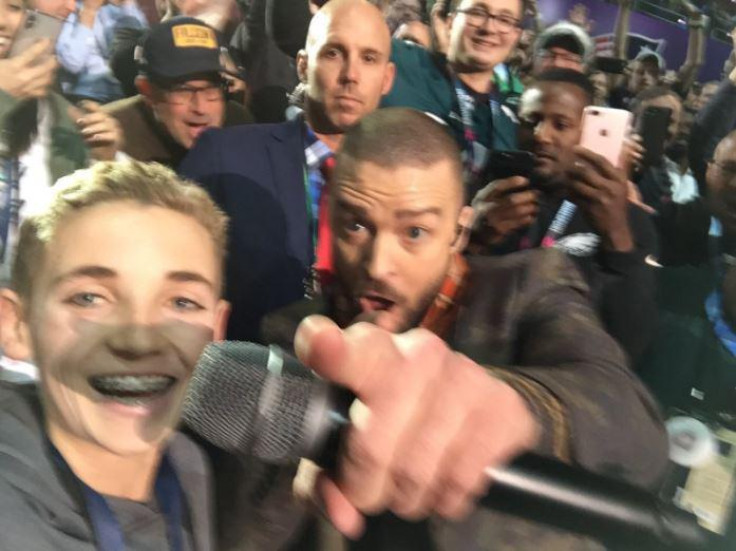 One Twitter user wrote: "For real though, props to Ryan McKenna for keeping his cool in the moment. If I were him, this would be my holiday card every year."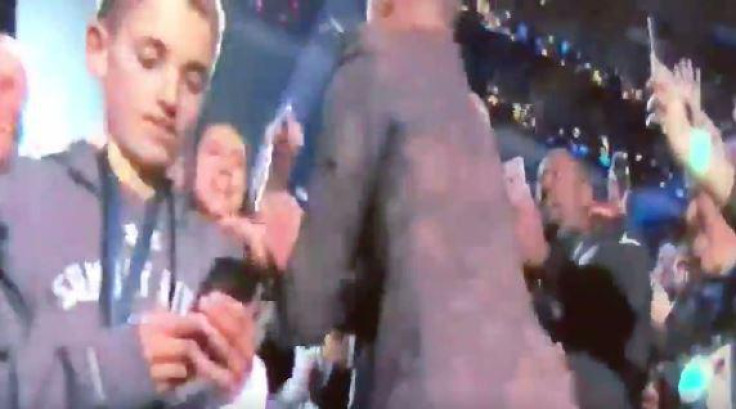 Another said: "Ryan McKenna now the most popular kid... worldwide." A third added: "Ryan McKenna, super bowl selfie kid, goes to a school that costs 35 grand a year. God please pick up."
Ryan said: "I don't even know what to think. All my friends have been texting me and stuff. It's insane.
"My phone is almost dead. I've gotten so many notifications. I've got 36 Snapchats, 21 DMs, and 150 follower requests on Instagram.
"It was already crazy to be at the Super Bowl in the first place. Then all of a sudden I'm up on the Jumbotron [the stadium's big screen] and everyone is talking about me. I can't believe it."
Timberlake's energetic performance included a host of early hits such as Rock Your Body and an emotional 'duet' with the late singer Prince.