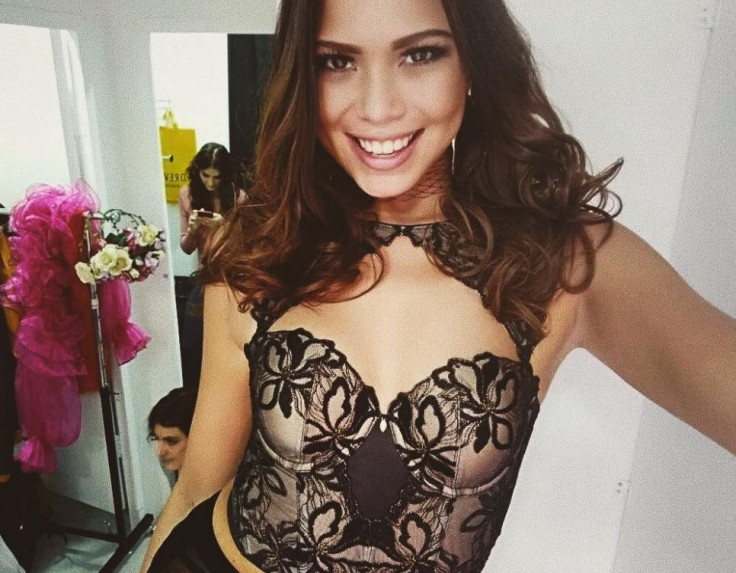 A teenage model found dead after falling from a 20th floor apartment during a reported drug-fuelled party may have already been dead before the fall, a pathologist has said.
Dutchman Frank van de Goot carried out a postmortem on fellow national Ivana Smit, whose 7 December death was not initially treated as suspicious by Malaysian authorities.
The model, who previously worked for Chanel and Triumph, had alcohol, ecstasy and amphetamines in her system when her lifeless body was found on a 6th floor balcony of the Persiaran Capsquare block in Kuala Lumpur.
She had been partying at a 20th floor apartment belonging to a multimillionaire cryptocurrency entrepreneur from the US and his Kazakh wife after a night out on the town, Dutch media reported.
Family and friends say they last heard from her at around 7.25am when she called her boyfriend to say she was with the couple, adding that she was tired and was going to sleep, before sending a selfie.
Her body was not found until 3pm on the same day. Local police quickly determined there were no "elements of foul play".
However, at the end of December Dutch authorities opened their own investigation into Smit's death.
Pathologist Van de Goot told Telegraf there was evidence the teenager was already dead before she fell, including injuries to her body that were not consistent with a fall and a lack of blood splatter at the spot where she landed.
Her father, Marcel Smit, previously told a Dutch newspaper: "I saw bruises on her neck, like fingerprints – as if someone had grabbed her there."
He continued: "There are so many questions. Her clothes have been found, but her shoes and underwear haven't ... the police also do not want to tell us whether there was evidence of sexual intercourse. We want a full investigation."
Dutch authorities will now liaise with their Malaysian counterparts to determine if a criminal investigation should be opened.
Meanwhile, British investigator Mark Williams-Thomas has flown out to Kuala Lumpur to investigate Ivana's death.
Alluding to Van de Gort's examination, Williams-Thomas wrote on Twitter: "Have findings of 2nd Post Mortem & along with my investigation now have clear evidence Ivana's death should become a Homicide investigation."
Ivana, who has joint Dutch-Belgian nationality, first moved to Malaysia 13 years ago to live with her grandfather. She was runner-up in Malaysia Supermodel Search 2014 and Top Model Belgium 2018 finalist.