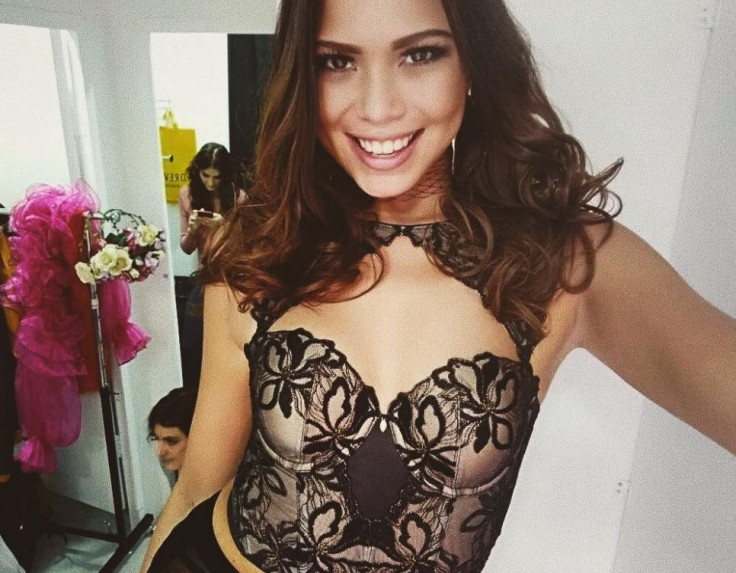 A successful teenage Dutch model fell to her death in Malaysia after reportedly plunging from the balcony of a 20th floor apartment following a drug-fuelled party with swingers.
Ivana Smit, 18, was wearing no clothes when she was found dead on a sixth floor balcony of the Persiaran Capsquare block in Kuala Lumpur's Jalan Dang Wangi district on Thursday (8 December).
She had become a well-known model in Malaysia after moving there from Holland, recently taking part in fashion shows for Chanel and Triumph.
Local police said the investigation into her death so far "shows no elements of foul play". Alcohol, ecstasy and amphetamines were reportedly found in her system.
But devastated family members have condemned the police probe, saying Ivana would not have intentionally jumped to her death and it was unlikely she fell by accident.
Dutch officials and Interpol are now being asked to carry out their own investigations.
The teen's father, Marcel Smit, went to see his daughter's body in the mortuary on Saturday, having arrived in Kuala Lumpur with his wife and their son earlier that day.
"I saw bruises on her neck, like fingerprints – as if someone had grabbed her there," he told Dutch daily the Algemeen Dagblad.
Family and friends say they last heard from Ivana on Thursday morning at around 7.25am when she called her boyfriend to say she was with a married American couple after a night out. She sent him a selfie before saying she was tired and was going to sleep.
Some seven-and-a-half hours hours later, Ivana was found lying naked and dead on the sixth floor of the couple's apartment building.
CCTV footage shows Ivana and the US couple, who live on the 20th floor, arriving at the building at 5am on Thursday morning, the Algemeen Dagblad reported.
"At about 10am she would have fallen from the balcony at 20 floors high," Marcel Smit said. "How is that possible? It is strange that she was not found until 3pm.
"She is tall, 1.81 metres, but the barrier is also 1.20 metres. Only when you bend over, do you fall off. She did not fall and did not jump either."
He went on to accuse the police of wanting to "close the case quickly" and of ignoring reports from neighbours who claimed they heard shouting and arguments coming from the apartment.
Marcel Smit also disputed the US couple's version of events, saying: "The American says he has slept all this time. His wife had taken their four-year-old daughter to school and then went to sleep. They did not notice anything from Ivana's fall.
"Very strange that the American couple does nothing from 10am to 3pm. Ivana's belongings were still in their apartment."
Marcel Smit went on to allege he had heard the US couple were "swingers" who would invite young models to their apartment for sex games.
The husband is a multimillionaire who trades in cryptocurrency, Dutch media reported.
Ivana's uncle, Fred Agenjo, also poked holes in the police theory that there had been no foul play.
He argued: "There are so many questions. Her clothes have been found, but her shoes and underwear haven't ... the police also do not want to tell us whether there was evidence of sexual intercourse. We want a full investigation."
Ivana, who has joint Dutch-Belgian nationality, first moved to Malaysia 13 years ago to live with her grandfather.
She was runner-up in Malaysia Supermodel Search 2014 and Top Model Belgium 2018 finalist.